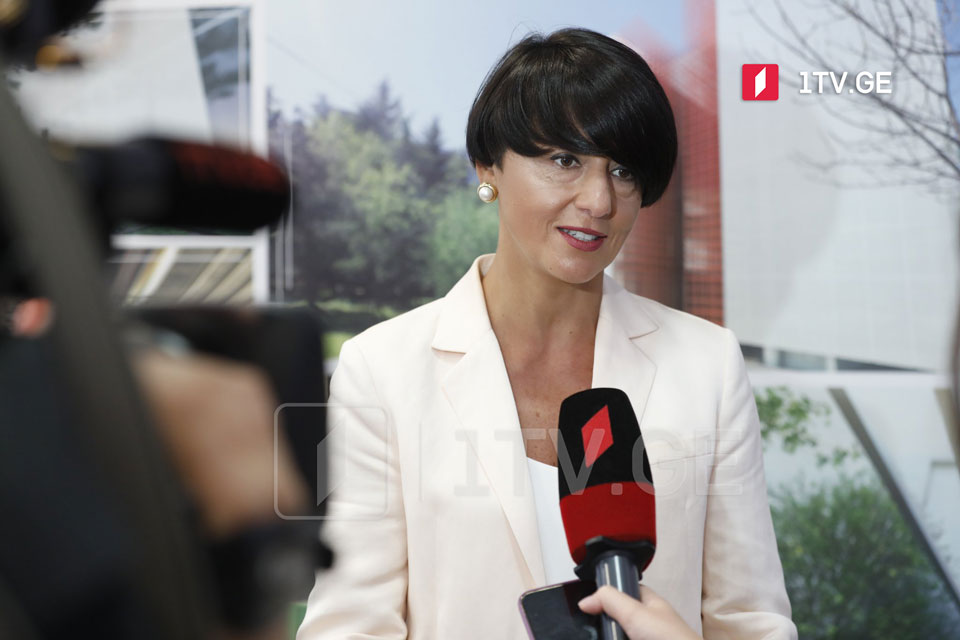 GPB Dir/Gen: First Channel focuses on society, people, and everything is done solely for them
"GPB First Channel focuses on society and people, and everything is done solely for them," said Director General of Georgian Public Broadcaster, Tinatin Berdzenishvili, on the air of Georgian Radio café.
"Many things were mentioned on our air – independence, freedom. Freedom of expression is our country's achievement, and the Public Broadcaster is responsible for it the most. There should never be any doubt that this treasure will be lost," Berdzenishvili asserted.
She went on to remark that today's broadcast features the debut of three new documentaries representing a chronicle of Georgia's independence.
"European public broadcasting is based on values – 100 years ago, Public Broadcaster revolved around certain values, which we signed; Since joining the convention in 2012, we have stayed true to these values – content-based and never for a day.

Our viewers and listeners grow up with these values – information, cognition, entertainment, education, and sports. Three new videos about Georgia's sports victories will also be premiered today. It's impossible to watch this video without feeling patriotic.

Often we do not appreciate the global achievements of our small country, yet every success is significant. We are a small, geopolitically tough country, but we have and will continue to have a fighting spirit. It is critical to appreciate it more and preserve what is good," stated Tinatin Berdzenishvili.
Today Georgia marks Independence Day.