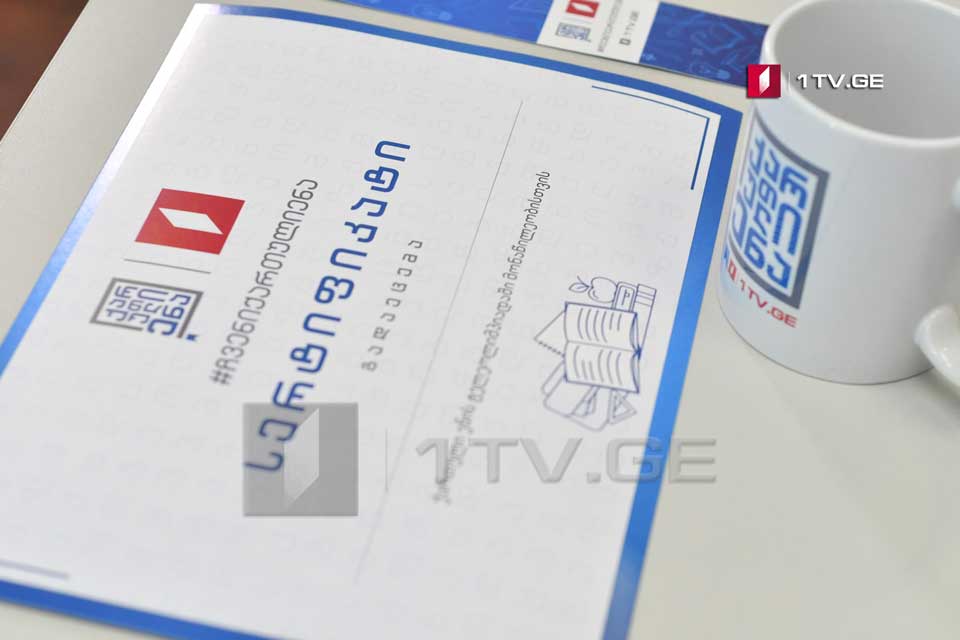 Georgian Public Broadcaster to announce winners of online Olympiad "Our Georgian Language"
Georgian Public Broadcaster's online Olympiad Our Georgian Language has ended today.
Three winners will be revealed in the news program "Moambe." As part of the Olympiad, students had to answer up to 30 questions from the school curriculum, on top of that, they were required to ask the bonus questions.
The winners of the project will be awarded special prizes. A certificate of participation in the project was prepared for the rest participants as well.
Georgian Public Broadcaster launched the Georgian language online Olympiad for Armenian and Azerbaijani school students on June 4. About 200 participants expressed their desire to participate, out of which several applications have been selected. 44 seventh graders from Azerbaijani and Armenian schools managed to enter the final stage of the olympiad.
Within the framework of the project, Georgian language and literature teachers of the winners will also be awarded special prizes.
The project of Georgian Public Broadcaster – Our Georgian Language – aims at the popularization of the Georgian language in the region where ethnic minorities live.
Quizzes are periodically published on the project's Facebook page, the winner students of the non-Georgian schools will receive encouraging prizes.