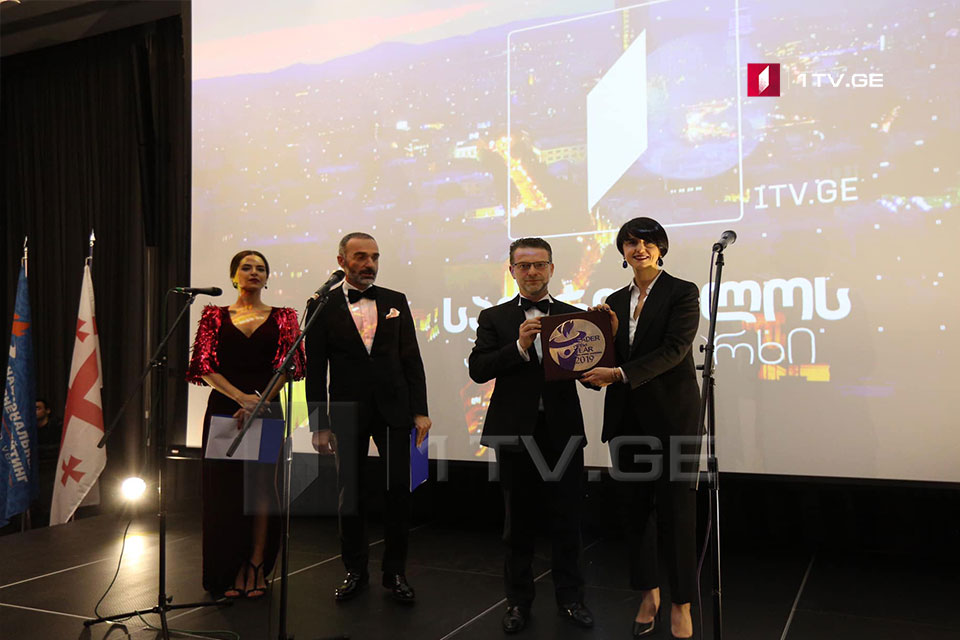 Georgian First Channel wins award "Leader of the Year 2019"
The Georgian First Channel won the award of the Swiss Rating Association and National Business Ratings Union "Leader of the Year 2019." The award was given to the broadcaster for efficient management in its sphere.
"Of course, I will say thank you. All awards represent additional motivation for the organization and its employees. I am grateful that they saw the rapid development of First Channel," Tinatin Berdzenishvili, First Deputy Director-General of Georgian First Channel said.
The awards were also given to the Georgian, Kazakhstani and Ukrainian business companies during the ceremony.
The award "Leader of the Year" is given to the best companies identified as a statistically ranked leading enter. Georgia became a member of the National Business Ratings Union in 2015.