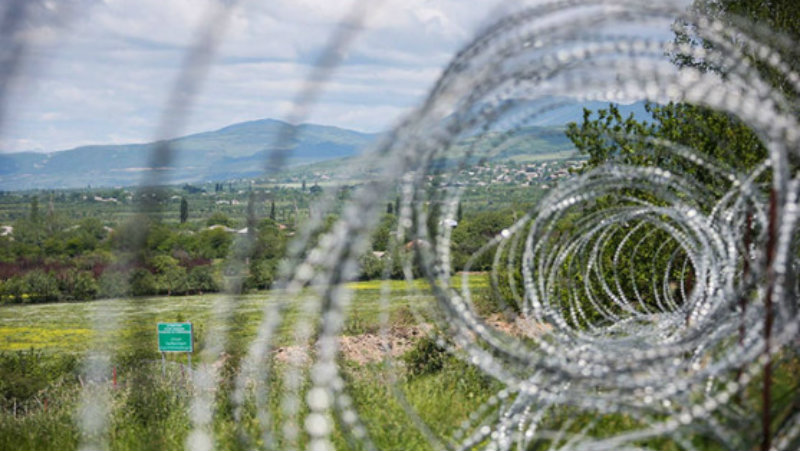 Family members of Data Vanishvil, illegally detained near occupied Tskhinvali released
The grandson and daughter-in-law of  Data Vanishvili, local of village of Khurvaleti, who were illegally detained by occupying forces two weeks ago near occupied Tskhinvali region, have been released.
They were released yesterday after a two-week quarantine in occupied Tskhinvali. ​​​
The family did not have to pay fine. They confirmed the abovementioned to the First Channel.
A couple, Malkhaz Vanishvili and Tatia Adikashvili were illegally detained by the occupation forces in the village of Khurvaleti while visited Data Vanishvili whose house has been divided in two by the occupying forces for several years.