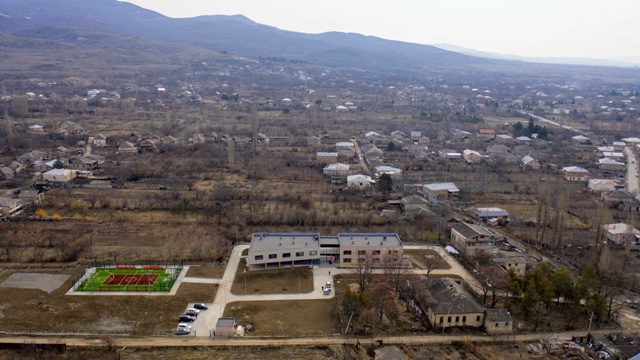 New school commences in Patara Mejvriskhevi village near occupied Tskhinvali
The Municipal Development Fund of the Ministry of Regional Development and Infrastructure of Georgia has completed the construction of a public school in the village of Mejvriskhevi near the occupation line in the vicinity of the Tskhinvali Region, the ministry reports.
The Georgian government allocated GEL 2.4 million to the project to rebuild a dilapidated school building in the Patara Mejvriskhevi village. The project has covered the renovation of classrooms, schoolyard and utility systems for 150 children. The school is fully adapted for people with disabilities.