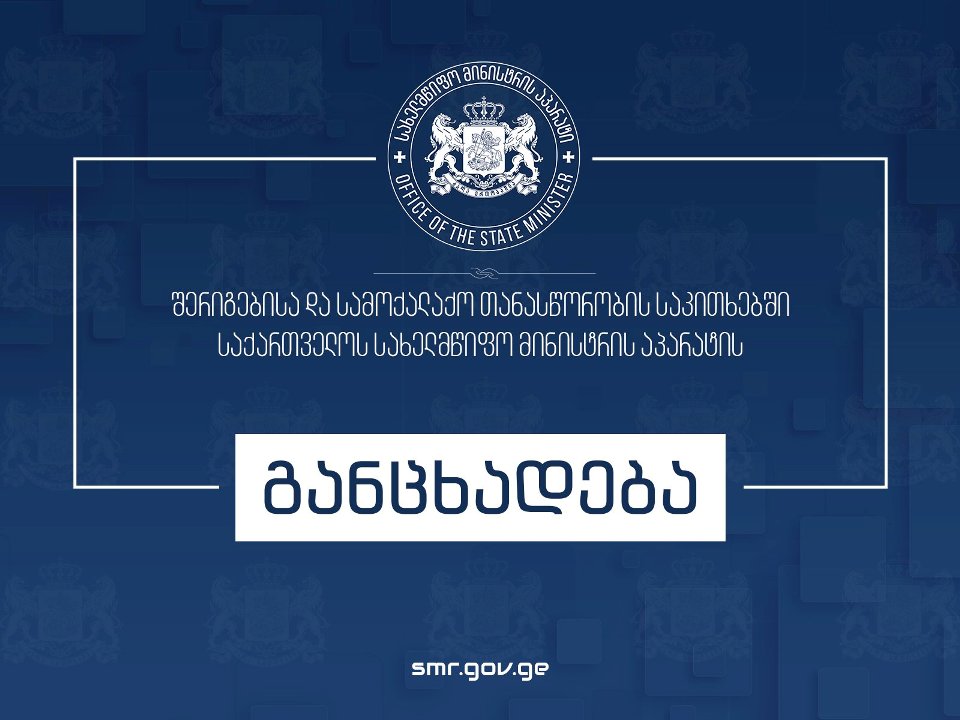 State Minister's Office welcomes partial easing of restrictions with occupied Tskhinvali region
The Office of Georgian State Minister for Reconciliation and Civil Equality welcomes partial opening of the so-called passes with the occupied Tskhinvali region.
According to the Office, the move will enable locals to communicate with their family members and relatives and use different advantages offered by the Georgian government.
"The government, with tight cooperation with international partners, spares no efforts to ensure the fundamental right of the population to live in a secure environment and move freely," the State Minister's Office said.
The occupation Tskhinvali regime eases entry regime onto the Georgian controlled territory for locals of the Akhalgori and Java regions. Based on the decision made at the request of the population, locals of the Akhalgori and Java districts will be able to cross the checkpoints of Odzisi and Perevi on 20th till 30th every month.