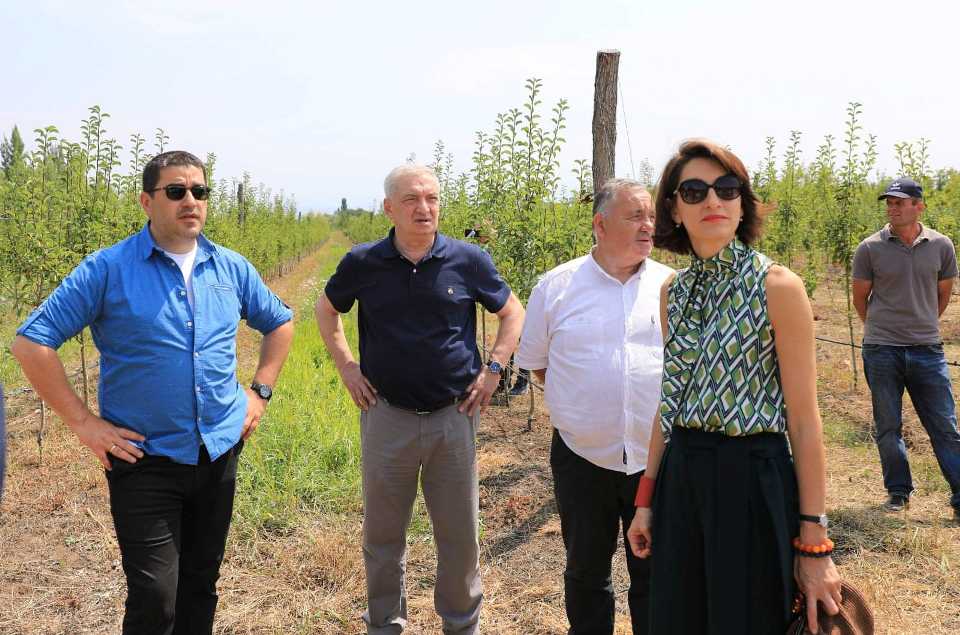 MPs visit occupation line
Chairperson of the parliamentary European Integration Committee, Maka Bochorishvili, Parliament Speaker Shalva Papuashvili and the First Vice Speaker Gia Volski visited villages located adjacent to the occupation line.
Georgian lawmakers met locals. Maka Bochorishvili said that the situation in the villages best demonstrates the occupation outcomes.
"It is significant that those who live here in face with the Russian occupation every day, had the government's support to cope with hard conditions," Bochorishvili said.
"It is important to have stability. There is no development without stability. This region is of strategic importance for us. The main thing is that the villages are not vacated, the population has increased. There are problems, but the trends are very promising," Gia Volski said.
The MPs visited the state program funded orchards in Arbo village and the school of Adzvi and Jariasheni villages. They also met the Head of the EUMM in Gori town.