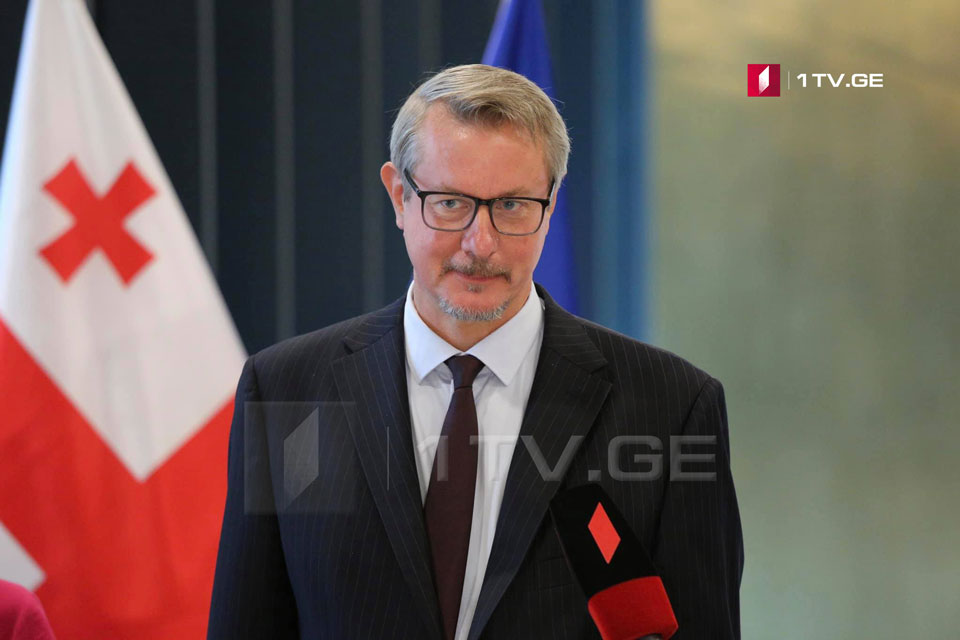 EU Ambassador to Georgia: Confidentiality in discussions not undemocratic
We hope to reach an agreement based on a broad consensus, we will need to continue the dialogue, EU Ambassador to Georgia, Carl Hartzell said.
Answering the question of whether the opposition was ready to enter parliament, the ambassador said this moment has not come yet.
According to Hartzell, all eight participating parties still boycott the parliament.
We will have another round tomorrow at some point and that will probably be the last moment before the opening of the parliament and then we will see what decisions will be taken by them, the ambassador concluded.
The ambassador also recalled a recent discussion about the secrecy of these negotiations. He sees nothing undemocratic about having confidentiality in discussions.
I would like to stress the fact that there is nothing undemocratic about having confidentiality in discussions. This is standard international practice, this is how you do negotiations. Without the ability to build trust between the sides and have a level of confidence, it is so much difficult to make progress. We are talking about dialogue between elected political leaders that have been elected by their constituencies to solve the political obstacles. In the end, it's always a choice for the different participants to discuss, and we have discussed at different meetings how much is good to reveal about the talks but it's been clear in the same way as it was clear during the March 8th agreement negotiations, which you know in the end came out success that you need a certain level of trust, of confident to make real progress and have success, Hartzell said.