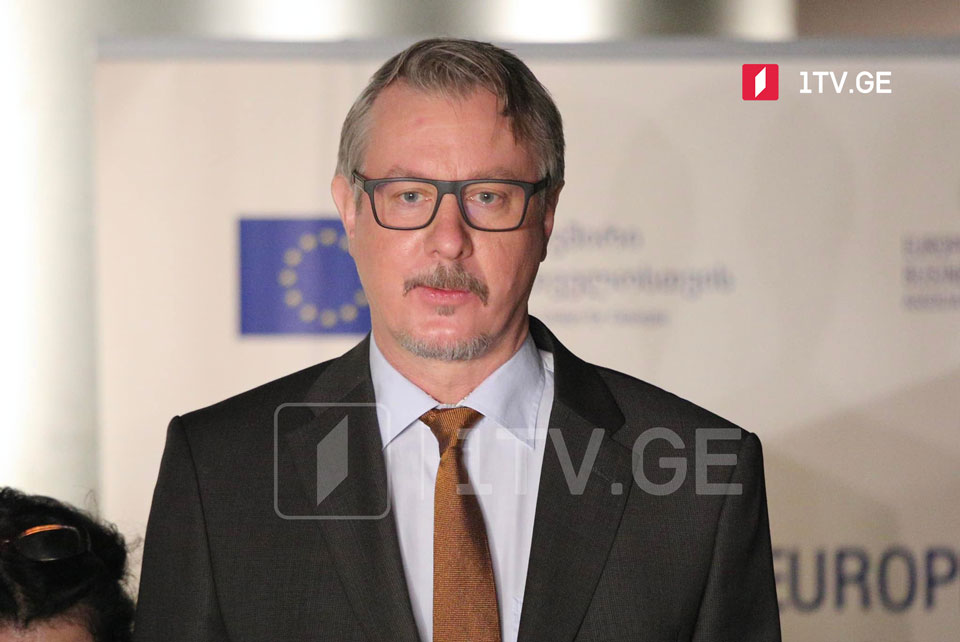 Georgia needs concerted action to take advantage of opened opportunities, EU Ambassador says
Georgia got a less favourable decision than Ukraine and Moldova from the European Council on the Associated Trio's EU membership application, so it is time for Georgia to take the concerted action, said EU Ambassador Carl Hartzell in his video address.
"A few days ago, Georgia received the European perspective, which means that all EU member states agree that Georgia is eligible to one day become an EU member. This is a truly historic moment. At the same time, Georgia got a less favourable decision than both Ukraine and Moldova, underlining the fact that now it is time for concerted action to make sure that these new opportunities that opened up for your country would not be lost," Carl Hartzell said.
EU Ambassador said he is ready to answer questions that Georgians have regarding the process.
On June 23, European Council granted EU candidate status to Ukraine and Moldova, while Georgia should meet certain conditions first. Until then, it benefits from a 'European perspective.'