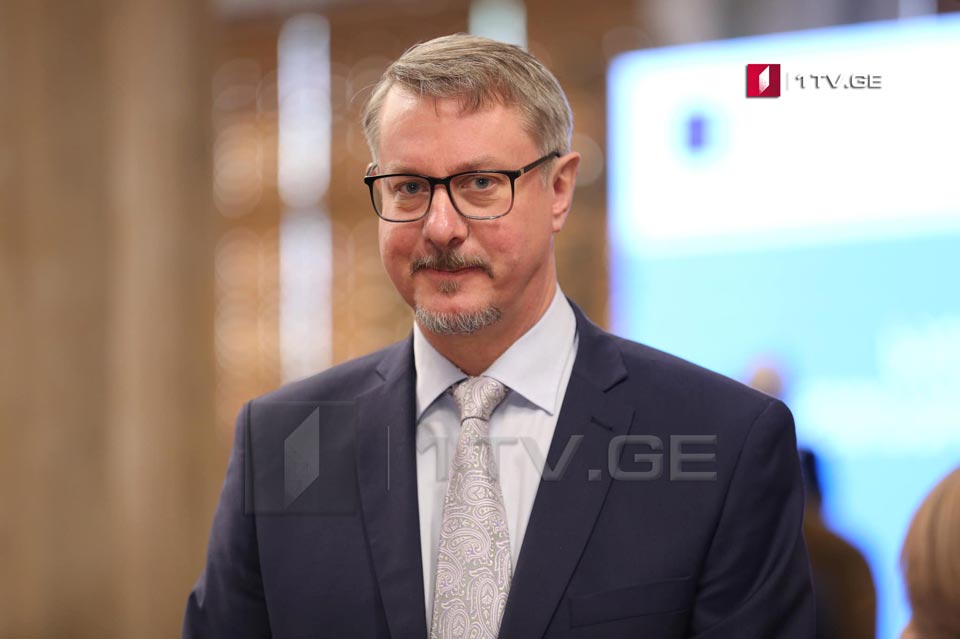 Carl Hartzell - Shotadze's appointment as Prosecutor General is problematic
An Ambassador of the European Union to Georgia Carl Hartzell, says, "Irakli Shotadze's appointment as Prosecutor General is problematic." The Ambassador notes that this decision was "predictable."
"Mr. Shotadze's appointment as Prosecutor General was predictable continuation of the procedure.

On the one hand, Mr. Shotadze has a long career in this aria, on the other hand, without doubt, this decision is problematic, as it does not promote confidence in the judiciary.

I think this is a challenge in the general political environment today. This is an issue that needs to be thought out and taken into account in the future," Carl Hartzell stressed.
Irakli Shotadze has been unanimously approved on post of General Prosecutor of Georgia by the parliament on Tuesday.
Shotadze's candidacy was put for voting at the plenary session. The secret balloting took place directly without prior discussions over the candidate. The 82 lawmakers voted for, 0 – against.
Shotadze began work at Chief Prosecutor's Office in 2006 and held various positions. He served as Chief Prosecutor from 2015 and left the post in connection with Khorava Street Murder case on May 31, 2018.
The Prosecutorial Council selected Irakli Shotadze, former Chief Prosecutor of Georgia as the candidate for post of General Prosecutor on February 7 and presented his candidacy to the parliament.