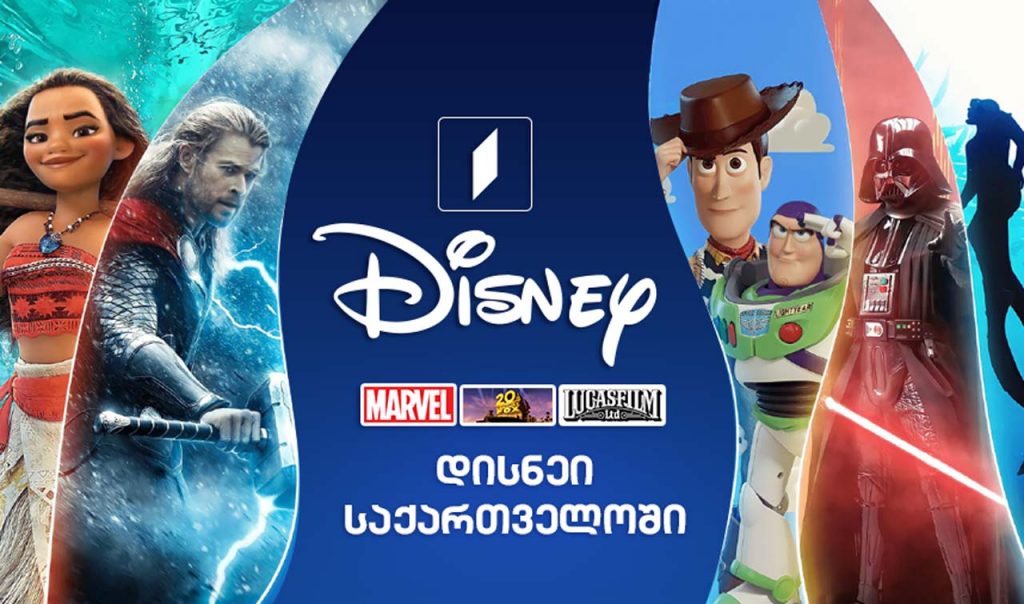 Disney, GPB sign cooperation agreement
The Georgian Public Broadcaster (GPB) and Disney (The Walt Disney Company) have signed a cooperation agreement for the first time in Georgia.
Starting in January 2021, the Georgian Public Broadcaster will televise the original, licensed package dubbed in Georgian purchased under the official contract. The contract provides for the screening of 349 films.
Georgian Public Broadcaster will also screen films, produced by well-known companies such as  Marvel, 20th Century Studios, Lucasfilm, besides Disney.
In addition to animation, GPB will televise Disney daytime and family movies, Lucasfilm's Star Wars, as well as cult films by Marvel and 20th Century Studios. It is noteworthy that movies Marvel and Star Wars will be polyphonically dubbed.
As a part of an unprecedented event in the Georgian TV space, the GPB audience will have the opportunity to listen to Georgian versions of songs.
Starting in January, GPB will broadcast Oscars, Grammys, Baftas, Golden Palm, Golden Lion, Golden Bear, and other notable awards-winning movies.
The Director General of Georgian Public Broadcaster, Tinatin Berdzenishvili, believes that official cooperation with those well-known companies and televising the licensed products versa piracy versions is much valuable for GPB.
"The Georgian Public Broadcaster not only strictly adheres to the legal requirements in the field of copyright but also popularizes the official distribution of intellectual products. Broadcasting the European, American, and Georgian premium class products, GPB thus plants the values ​​that reflect the development of the country and the society," Tinatin Berdzenishvili said.