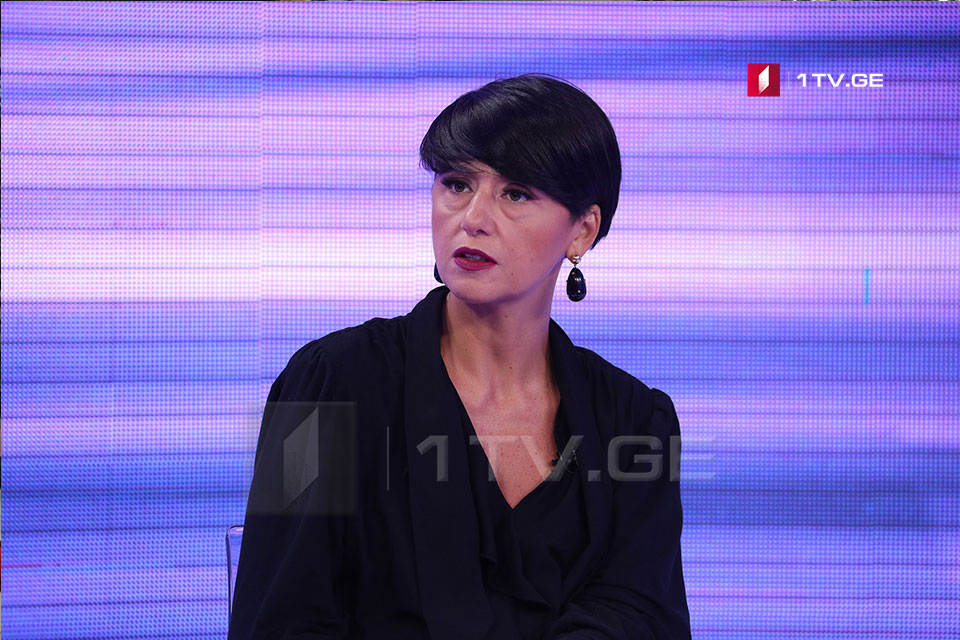 Tinatin Berdzenishvili: I will not allow anyone to put First Channel on defensive. I will be defender of all our employees
Director General of Georgian First Channel, Tinatin Berdzenishvili says any type of violence is inadmissible. "It is also unacceptable to attack journalists while performing their professional duties. Georgian First Channel will use all legal means available to protect employee rights and to punish the offender," noted Berdzenishvili.
"I want to focus on one more incident. Yesterday our employees were physically assaulted. They were blamed for not helping the other company's reporter, who was also attacked. This is a lie and the introduction of political components into the media.

Georgian First Channel reporters cannot be the object of constant attack or when only we are asked to show collegiality and then we are attacked.

I will not allow anyone to put the First Channel on the defensive. I will be a defender of all our employees," stressed Berdzenishvili.
During the physical clash between the activists of ruling Georgian Dream party and United National Movement in Marneuli on Tuesday, Georgian First Channel's camera was smashed and a cameraman was physically assaulted.
In addition, several other people were injured, including a journalist of the Mtavari Arkhi.
An investigation has been launched on the fact of obstruction to journalists' activities.