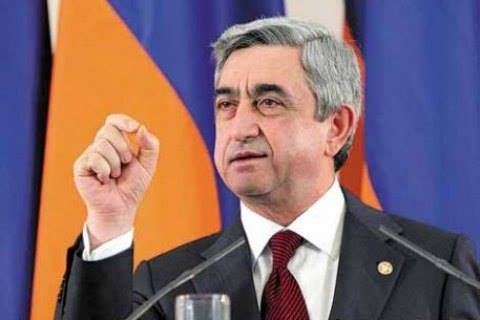 Serzh Sargsyan nominated for Prime Minister of Armenia
Despite the protest rallies in Yerevan, the former president of Armenia Serzh Sargsyan has been officially nominated for the next Prime Minister at the sitting of the ruling parliamentary faction.
Tomorrow we will hold the Prime Minister's elections, and Serzh Sargsyan will be elected as Prime Minister. As for the protest rallies, we hope the opposition will not go beyond the law, "- said Armen Rustamian, Chair of the Armenian ruling party faction Dashnaktsutyun.
Opposition's protest rally continues on Baramiani Avenue. Demonstrators oppose nomination of Serzh Sargsyan's candidacy for the post of Prime Minister.