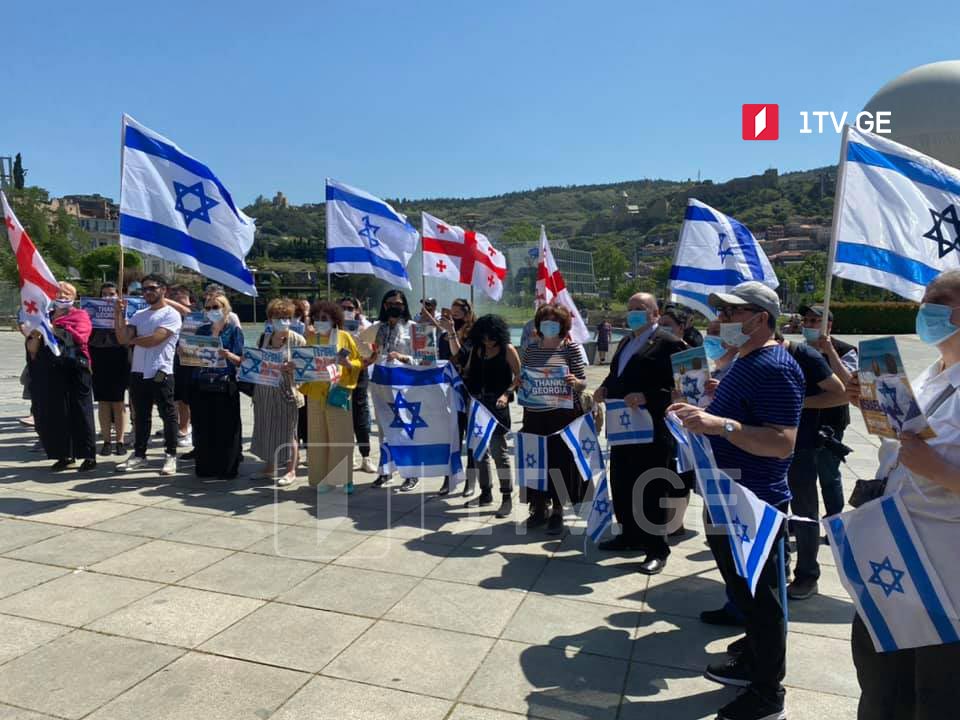 Rally in solidarity with Israel held in Tbilisi
The initiative group has held a rally in solidarity with Israel in Rike Park in Tbilisi on Sunday. The participants focus on peace and say that many innocent people suffer in this fight, which must end.
"You know the recent developments in the Middle East. Israel is under a terrorist attack. The thousands of shells fired in the direction of Israel. It is important to support Israel's fair fight. It is Israel's defensive fight. We stand in solidarity with Israel in such a difficult time," said George Berstein, director of the House of Israel.