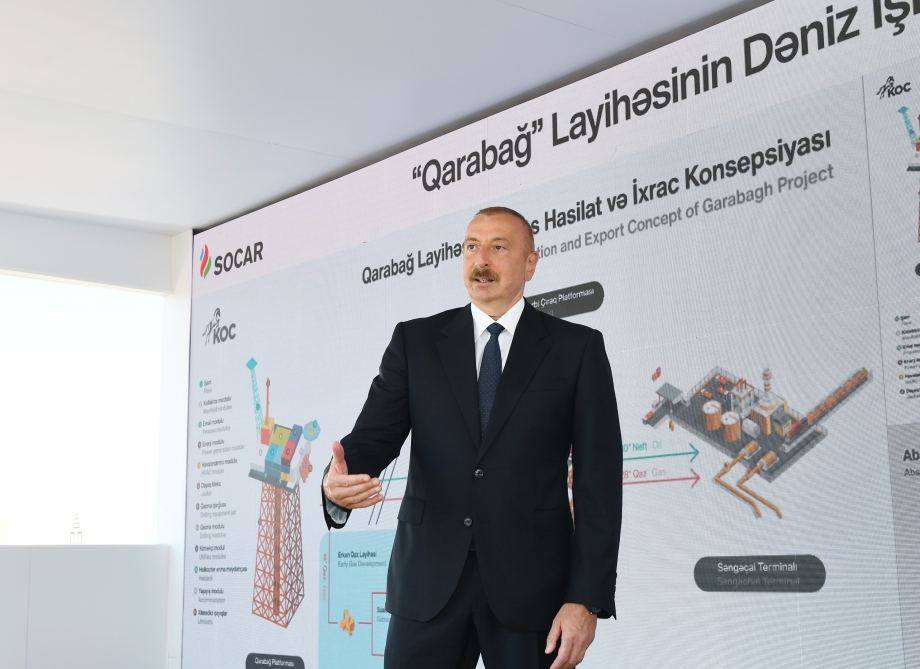 President of Azerbaijan - TAP project is nearing completion
President Ilham Aliyev has voiced Azerbaijan's commitment to complete the Southern Gas Corridor that will take Azerbaijan gas to European markets through Georgia.
"The completion of the Southern Gas Corridor is our main focus now. This project is being successfully implemented. TAP [Trans Adriatic Pipeline], which is its fourth and final project, is nearing completion," Aliyev said, as reported by AzerNews.
The president made the remark at a ceremony to send offshore the support block of the Karabakh field of the Baku Heydar Aliyev Deep Water Jackets Plant on August 10.
Aliyev described the Southern Gas Corridor as "our historic achievement," and said that the construction of three interconnected gas pipelines with a length of 3,500 km will be completed soon to deliver Azerbaijani gas to Europe.
"The Southern Gas Corridor will be fully operational. This is very important and I think it is a historic event. Because it allows ensuring the full development of the 'Shah Deniz' field," Aliyev said.
The president emphasized that the "Shah Deniz" field will supply gas to Azerbaijan and partner countries at least a hundred years from now. "At the same time, we are determined to expand our export geography," he added.
Aliyev pointed out that gas extracted from "Shah Deniz" field will be delivered to Georgia, Turkey, Bulgaria, Greece and Italy.