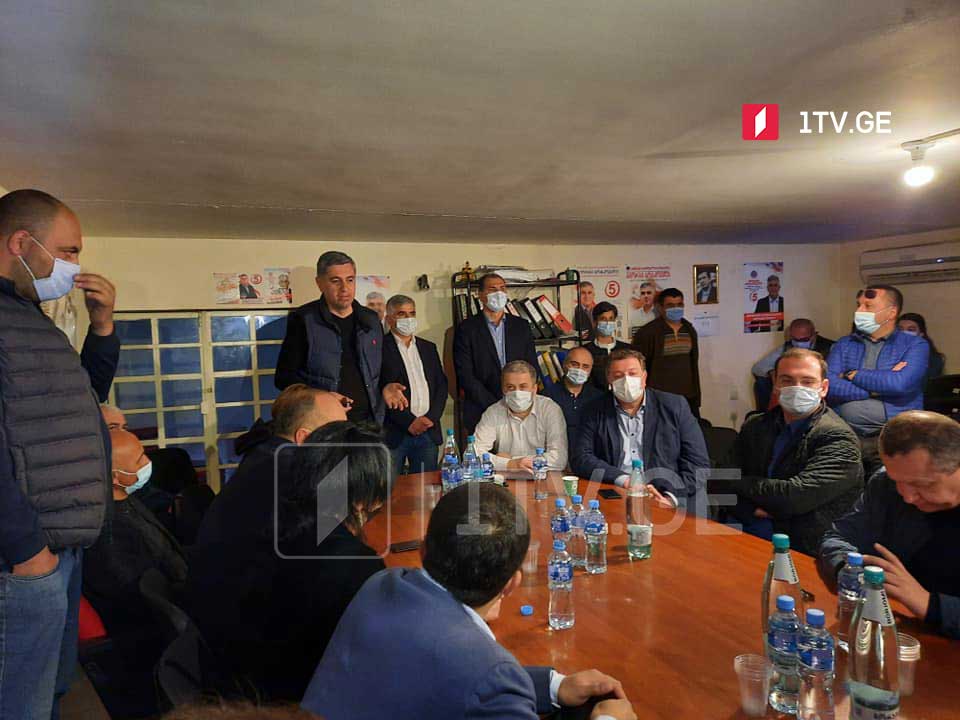 Opposition parties meet at UNM office in Telavi
Leaders and supporters of various opposition parties gathered at the United National Movement (UNM) regional office in Telavi behind closed doors.
The opposition met to develop and coordinate an action plan to inform families living in all cities and villages of Georgia about the significance of the May 15 rally, the opposition representatives report.
"We all must put aside our party affiliation and start a fight that will save this country. That is why all people who are in trouble under this government should stand up and protest. This should be a protest that will change the present for a better future," said Giorgi Botkoveli, Head of the UNM Kakheti regional branch.
Georgian opposition parties that won seats in the Georgian Parliament of the 10th Convocation believe the 2020 parliamentary elections were a fraud. They have been demanding repeat parliamentary elections and the release of the United National Movement Chair, Nika Melia, and the co-founder of the TV channel Mtavari Arkhi Giorgi Rurua.
The second EU-mediated attempt to solve political crises in Georgia failed earlier this week. EU mediator Christian Danielsson said he proposed a solution that puts the country's interest first to the parties, but none of the political actors agreed on the solution.