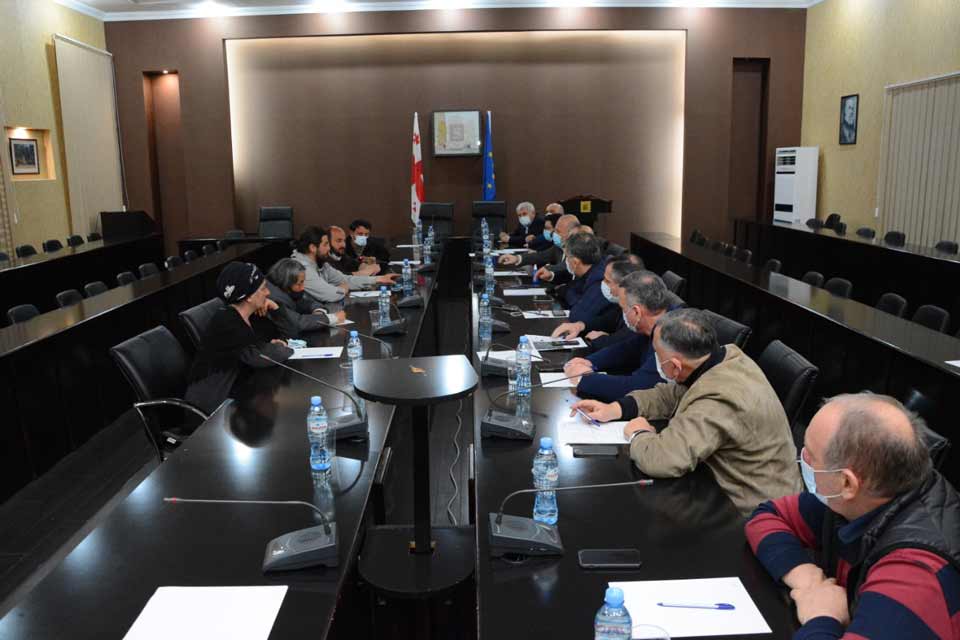 Government representatives welcome dialogue with anti-Namakhvani HPP protesters
"It was a very constructive meeting. We agreed to talk without red lines," said Sozar Subari, Chairman of the Parliamentary Committee on Regional Policy and Self-Government, after a meeting with protesters against the Namakhvani HPP construction.
Sozar Subari noted, although the meeting lasted a long time, it was very constructive.
"We touched naturally on all issues and agreed to continue the dialogue though we had no answer to all asked question. That is the most important," Subari said.
The MP admitted that there was a lack of dialogue on the part of the authorities in this particular case. The problem that many points of the agreement with the investor are not known to the public, including himself, hindered the dialogue. However, Sozar Subari disagrees that a cabal contract has been concluded.
Government representatives see it very important that anti-Namakhvani HPP construction protesters, who indeed have been rallying for several months, absolutely avoid any xenophobic statements. They say those three preconditions voiced at the meeting will be responded in a few days.
Leri Barnabishvili, Head of the government administration's department for relations with regions, said after a meeting that Prime Minister Irakli Garibashvili would definitely involve in the negotiations his health condition changes (PM contracted Covid-19 recently).
PM's representative also added that the Georgian government's position is that any project that contradicts the state and public interests would be dropped.
"Any project, be it an infrastructure project, the construction of hydropower plants or any other project that is against the state and public interests, will certainly not be implemented," said Leri Barnabishvili.
Anti-Namakhvani HPP protesters and representatives of the Georgian government and MPs instructed by PM Garibashvili held a closed-door meeting to defuse tensions at the local administration in Imereti on April 15.
Anti-HPP protesters have been holding rallies for several months. Protesters demand the Economy Minister's resignation and direct involvement of PM Irakli Garibashvili in the negotiation process.