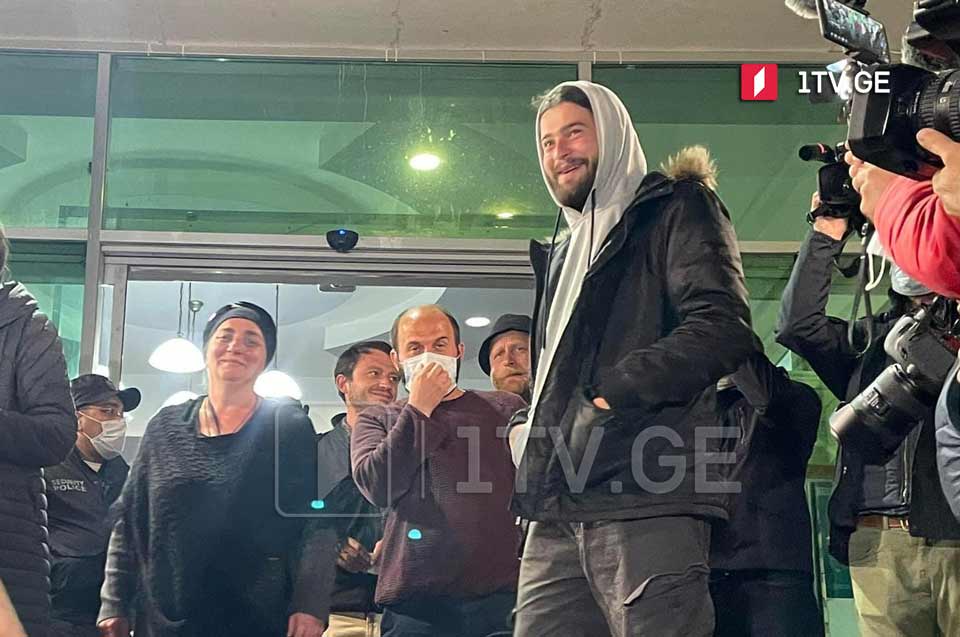 Anti-Namakhvani HPP protest organizers say no more need to call for large-scale sit-in
Anti-Namakhvani HPP protesters raised three issues during a meeting with the government administration, governors and MPs. Varlam Goletiani, one of the organizers of the rally, noted the meeting was a constructive dialogue.
"We have raised three key issues to make room for further dialogue. We want them to stop the repressive policy in the Rioni Gorge, to withdraw police, remove metal barriers, and suspend pre-construction works. We also want our tents back, and now we need the confirmation. Governmental representatives say they cannot give a clear answer yet reasoning the Prime Minister's health. We depend on their steps. It will take a few days," Goletiani said.
Authorities should meet preconditions set by the anti-Namakhvani HPP protesters for the dialogue to move forward, protesters say.
"Barricades should be removed, work processes in the gorge should be stopped and we should continue protesting in tents. Then we start a constructive dialogue about the land, the treaty and various other issues," Varlam Goletiani stated.
Anti-Namakhvani HPP protesters claim a part of the people gathered in the centre of Kutaisi will return home, the others will go to Gumati village to continue the sit-in. The demonstrators say there is no need to call for a large-scale protest and calls for citizens of other cities and regions to join.
"Today's meeting showed us concessions on the side of the government, constructive approach to our demands. We expect the government to take further steps," said Mirza Nozadze, one of the organizers of the anti-Namakhvani HPP construction rally, after last night meeting with government officials.
Anti-Namakhvani HPP construction adversaries also welcome the fact that the authorities would hypothetically consider the non-construction of the hydro-power plant if the feasibility of this particular project is not substantiated.
Anti-Namakhvani HPP protesters and representatives of the Georgian government and MPs instructed by PM Garibashvili held a closed-door meeting to defuse tensions at the local administration in Imereti on April 15.
Anti-HPP protesters have been holding rallies for several months. Protesters demand the Economy Minister's resignation and direct involvement of PM Irakli Garibashvili in the negotiation process.