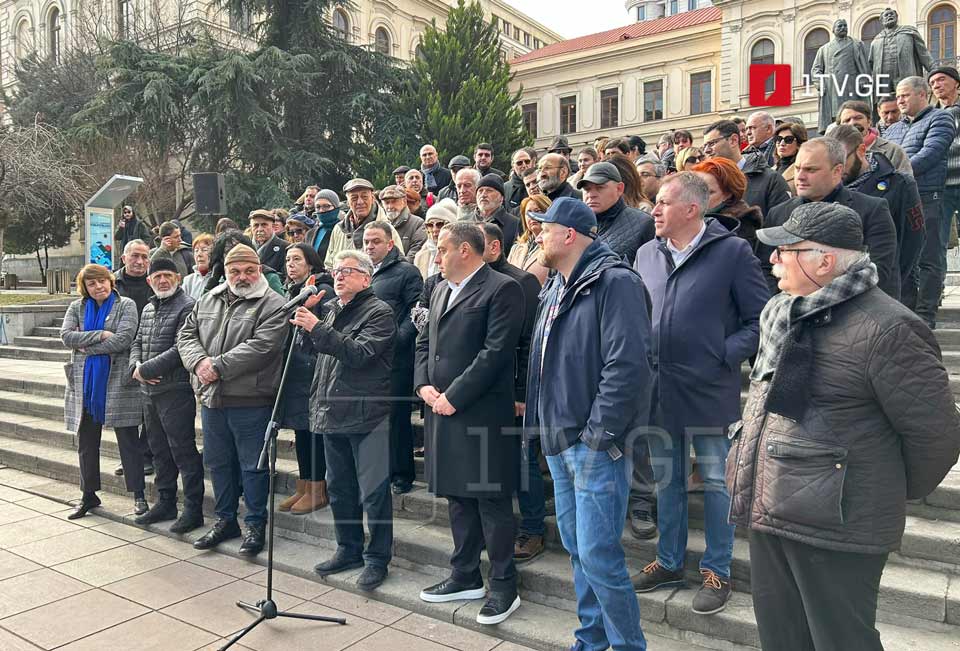 Opposition announces rally on 24 February
The Georgian opposition parties on Monday announced a protest rally on 24 February.
According to Giorgi Vashadze, the head of Strategy Agmashenebeli, "their steadfast commitment to building a strong and unified Georgia with Europe and the Euro-Atlantic Alliance will never be revised."
He believes the current government "went out of the constitutional framework, and betrayed the will of the Georgian people."
"They tell us that Russia is better than building a strong Georgia together with the civilized world. This is intolerable to us. We are beginning a process that will lead to a great victory," Vashadze stated.