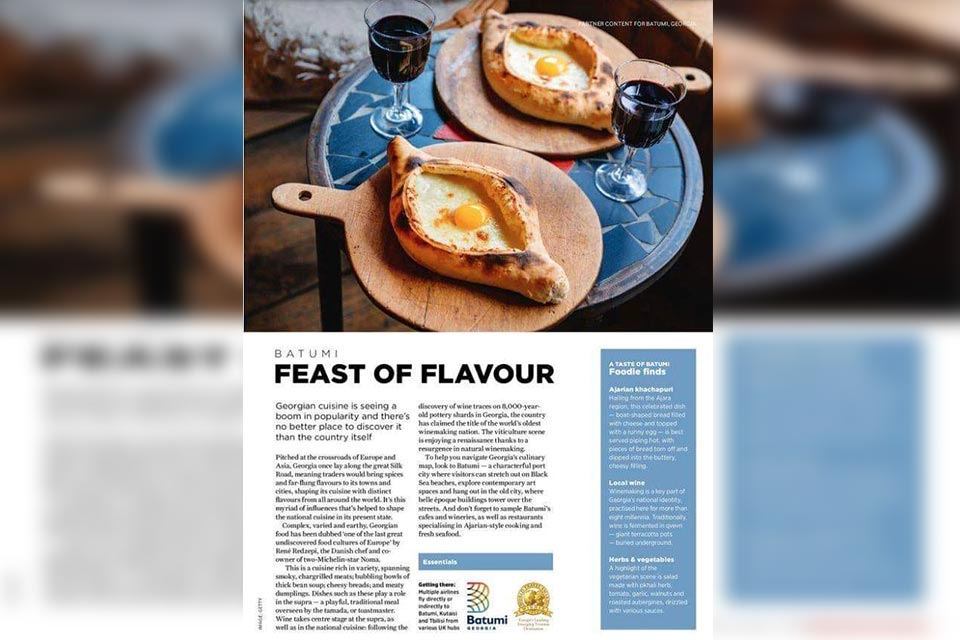 National Geographic Traveller Food advises readers to start discovering Georgian cuisine with Adjarian khachapuri
"Batumi – Feast of Flavour" – the popular print edition National Geographic Traveller Food has published the article under this title.
The information is spread by the Department of Tourism and Resorts of the Autonomous Republic of Adjara.
The author of the article advises British readers to get acquainted with the variety of Georgian cuisine and start it with tasting Adjarian khachapuri in Batumi.
The leading print edition in the UK serves as a culinary guide. Describes tastes from different parts of the world with complete clarity, adding beautiful, appetizing photos and recipes.
The publication on Georgian cuisine notes that "Georgian cuisine is seeing a boom in popularity and there is no better place to discover it than the country itself".