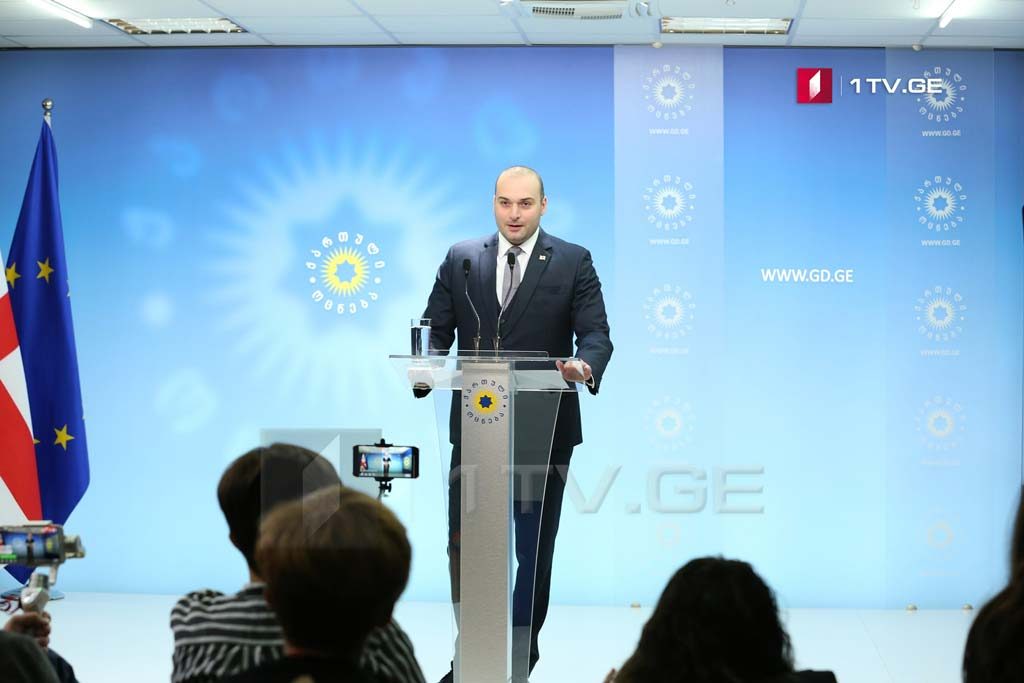 Mamuka Bakhtadze – MEPs described dirty campaign against Salome Zurabishvili as shameful
Members of the European Parliament described the dirty campaign waged against Salome Zurabishvili (independent presidential candidate supported by the ruling party) as shameful, and warned that election of the former Soviet diplomat as president of Georgia is unacceptable – Prime Minister Mamuka Bakhtadze said when commenting about the statements made by MEPs.
Bakhtadze expressed hope that the Georgian people would vote for progress and European future. "Winning of those seeking vengeance will put under question mark everything that we achieved jointly and that is positively evaluated by the European Parliament. A decisive choice should be made between totalitarian past and European future," Bakhtadze stated.
Victor Boştinaru, a member of Group of the Progressive Alliance of Socialists and Democrats in the European Parliament said that the candidate of National Movement Party (referring to Grigol Vashadze) could not be a suitable person on the post of President of Georgia.