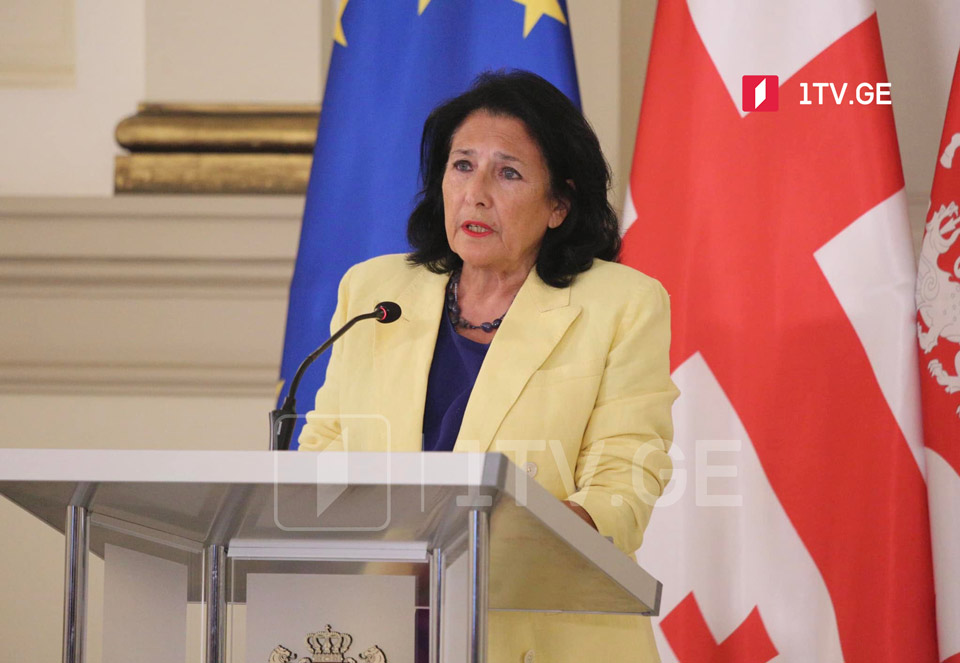 Several MEPs urge President Zourabichvili to pardon Nika Gvaramia
Twelve MEPs appeal to Georgian President Salome Zourabichvili to pardon Nika Gvaramia, the general director of Mtavari TV. Rasa Jukneviien, Vice-Chair of the European People's Party, tweeted the letter.
"Georgia has been on the path of European integration for many years. This path is not an easy one, but it is firmly supported by the vast majority of the Georgian People. Recently, with the European Commission's recommendation and the European Council's decision, a perspective for Georgia to receive EU candidate status has opened. A historic opportunity for Ukraine, Moldova, and Georgia was granted due to the immense sacrifices that Ukraine is making, to defend the values on which also EU is built upon, against the Russian war of aggression. We, the supporters of Georgia's pro-European path in the European Parliament, are convinced that such an opportunity must not be overlooked and all possible effort bringing Georgia closer to the EU candidate status and the start of membership negotiations with the EU should be made," reads the letter.
As MEPs note in a letter, Georgia is widely perceived as a country where politically motivated persecution and imprisonment of public figures critical to the current Government is possible. They feel the presence of political prisoners is incompatible with the country's potential EU candidate status.
"The European Parliament has condemned the sentencing of Nika Gvaramia, director of the TV channel Mtavari, on dubious charges of money laundering, bribery and document forgery related to his past activities as director of Rustavi 2 TV. This sentence has been widely perceived in Georgia as an attempt to silence a voice critical of the current Government. However, on 2 November, the Tbilisi Court of Appeals upheld the sentence. We stress that this case highlights a persistent mistrust of the Georgian judicial system and the need for increasing independence and impartiality of the judiciary. It also negatively affects media freedom and further induces polarisation," the letter continues.
MEPs address the President with a call to consider exercising the power of the presidential pardon so that Gvaramia is released from prison.
"We sincerely hope that you will take leadership in bringing Georgia closer to its strategic goal of EU integration," they added.
Together with 11 colleagues from @Europarl_EN we just sent a letter to 🇬🇪 President @Zourabichvili_S asking her to issue a presidential decree and pardon @NikaGvaramia.

Democracies don't silence their critics.@EPPGroup https://t.co/fiFfsu6PHC pic.twitter.com/CLTbjdWgtm

— Rasa Juknevičienė (@RJukneviciene) November 7, 2022