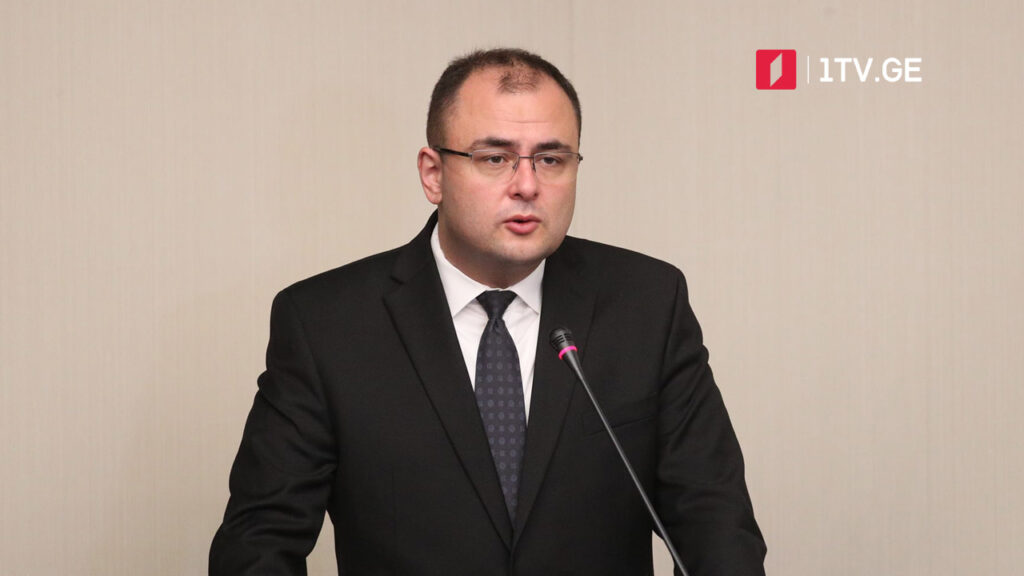 Georgia has no political prisoners, Justice Minister says
"We do not have political prisoners in Georgia," Georgia's Justice Minister Rati Bregadze replied to a question on the MEPs' amendments on Nika Gvaramia's release.
According to the minister, the judiciary passes the judgment, and any interference is unacceptable.
"Georgia has no political prisoners. There is no one in Georgia to be called a political prisoner," Rati Bregadze remarked, adding that "when it comes to the destiny of particular individuals, I mean legal concerns, the judicial authorities pass the decision, and any meddling is inadmissible."
The minister also commented on the German psychiatrist's visit to former President Mikheil Saakashvili. According to Rati Bregadze, it is incorrect to suggest that someone has trouble visiting Saakashvili.
"Malgorzata Gosiewska, the Deputy Speaker of the Polish Seimas, is a politician and a foreign national. According to Georgian legislation, she is not authorized to enter and was not permitted to enter the jail. The Empathy Center has invited the psychiatrist, who will be admitted if he has the necessary documents. No one with relevant rights had any difficulty visiting him. For the time being, 1500 people came to see Saakashvili. There is no ground for claiming that anyone is experiencing any difficulties in this respect," Rati Bregadze said.