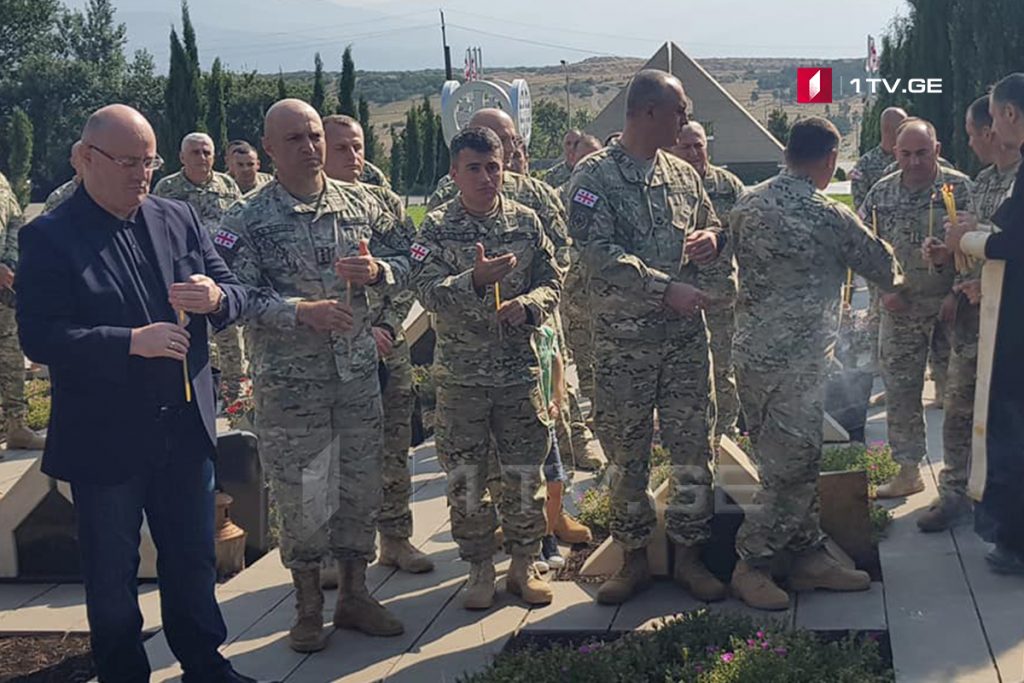 Levan Izoria - Giorgi Antsukhelidze is hero of our epoch
Levan Izoria, Georgian Defense Minister visited Mukhatgverdi Brothers Cemetery to pay tribute to the memory of Giorgi Antsukhelidze, Georgian hero in connection with his birthday.
"Giorgi Antsukhelidze is a hero of our epoch. With his courage, he strengthened out historic memory and stood on guard of Georgia's freedom and dignity," Izoria stated.
Giorgi Antsukhelidze was born on August 18, 1984 in Kvemo Alvani village, Akhmeta district of eastern Kakheti region.
The 23-year-old soldier was tortured and killed after he was captured on August 9 during 2008 Georgia-Russia war. He was left with 2 children.