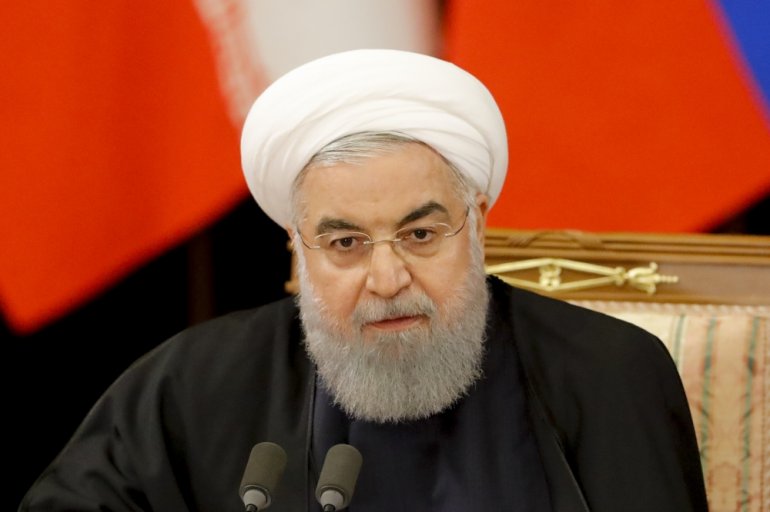 Iranian president: 'Today's situation is not suitable for talks' with U.S.
Iranian President Hassan Rouhani said Tuesday that the situation between his nation and the United States is "not suitable" for diplomacy, apparently shooting down the prospects of any negotiations with the Trump administration.
Even as tensions between the two nations have escalated in recent weeks, President Donald Trump has hinted that negotiations with Tehran could be possible. But Rouhani said resistance is his country's only option for dealing with the punishing sanctions imposed by Washington.
"Today's situation is not suitable for talks and our choice is resistance only," Rouhani said, according to the state-run news agency IRNA. The Iranian president's remarks to IRNA were reported by Reuters.
As fears rise of a military clash with Tehran, Trump has warned of grim consequences should Iran or its proxies attack U.S. interests while expressing openness to engage in diplomatic talks with the Islamic republic. As administration officials and hawkish Republicans have warned that intelligence points to credible threats from Iran — a claim disputed by some lawmakers — Trump has at times appeared to downplay that threat.
On Monday, Trump told reporters that there was "no indication that anything has happened or will happen" though he said any attack by Iran would be met with "great force." He also said he would "certainly negotiate" with Iran "if they called."