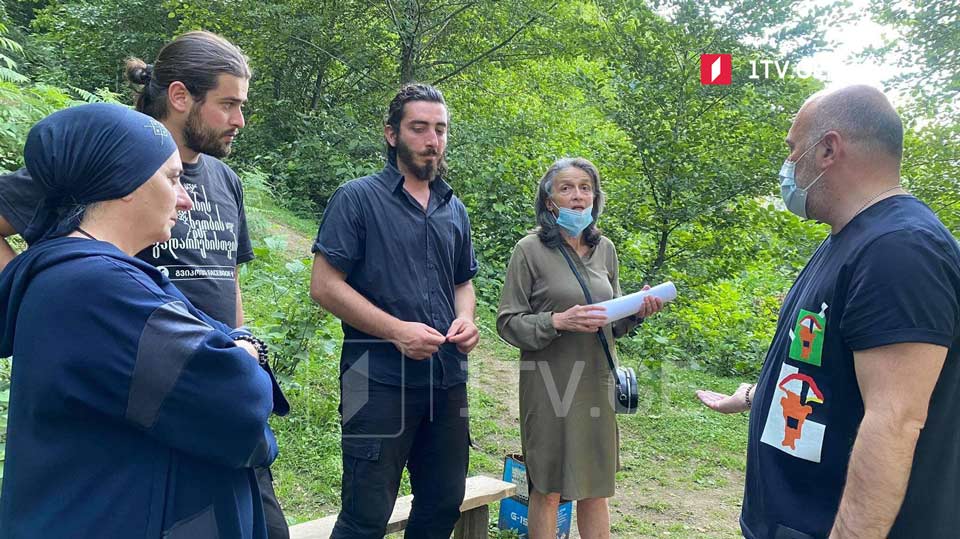 Imereti Regional State Envoy meets Namakhvani HPP opponents
The Imereti Regional State Envoy, Zviad Shalamberidze met with Namakhvani HPP opponents in Gumati settlement.
According to Shalamberidze, the government offered the HPP opponents 13 alternative locations to relocate their protest from Namakhvani village. The issue was discussed during the EU-mediated meeting on June 18.
The protest organizers said they would visit the proposed sites before making the decision. Anti-Namakhvani protesters demanded return to the primary place. However, Imereti Regional Envoy explained to them that the place belonged to the former company and was disputed.
The protests against Namakhvani HPP construction have been underway in western Georgia for almost six months. The Georgian government suspended the HPP construction for 9 to 12 months until the environmental, geological, and seismological surveys are reviewed. Nevertheless, local protesters plan to continue rallies. They believe the HPP would harm the environment and would be constructed anyway, which they oppose.