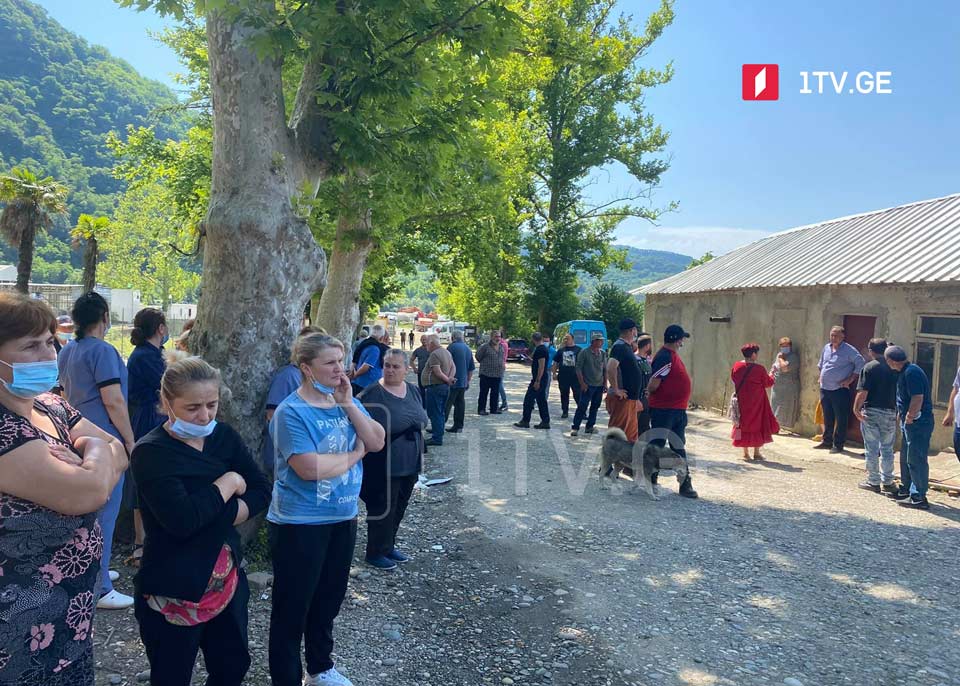 Protest with demand to construct Namakhvani HPP in Tskaltubo
Locals of Opurchkheti village of the Tskaltubo Municipality held a protest with the demand to construct Namakhvani HPP.
Protesters said that the investor company ENKA employed locals and gave them normal living conditions. They claimed that HPP construction opponents kept the roads blocked and did not allow food products or fuel in the municipality villages. Protesters added that they were victims of bullying.
The protests against Namakhvani HPP construction have been underway in western Georgia for almost six months. The Georgian government suspended the HPP construction for 9 to 12 months until the environmental, geological, and seismological surveys are reviewed. Nevertheless, local protesters plan to continue rallies. They believe the HPP would harm the environment and would be constructed anyway, which they oppose.