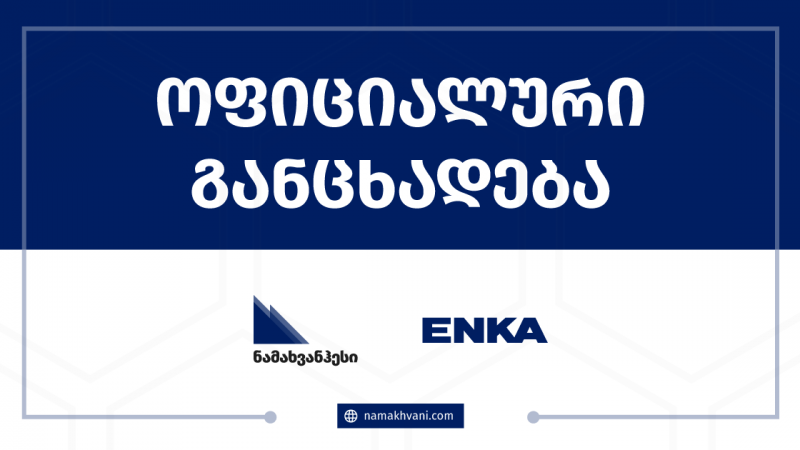 ENKA Company not to stop Namakhvani HPP project
Namakhvani HPP project investor company ENKA issued a statement on Saturday. It said that the information, released in the social network, as if the company suspended works and deployment of vehicles is not true.
"The company does not plan to stop the significant for country project, Namakhvani HPP, reject investment commitments and leave the country," the statement said.
Also, ENKA Company is ready to provide the information about the project to all interested persons.
The protests against Namakhvani HPP construction have been underway in western Georgia for almost six months. The Georgian government suspended the HPP construction for 9 to 12 months until the environmental, geological, and seismological surveys are reviewed.
Nevertheless, local protesters plan to continue rallies. They believe the HPP would harm the environment and would be constructed anyway, which they oppose.