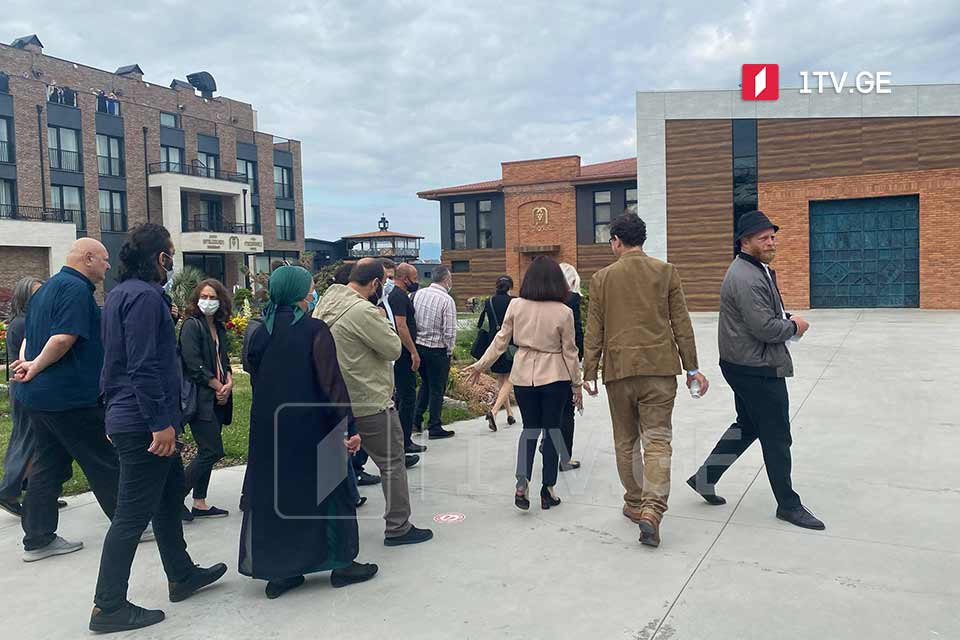 Meeting on Namakhvani HPP with EU Energy Union mediation
The first meeting over Namakhvani HPP project is underway with the mediation of the EU Energy Union invited by the Georgian government.
Deputy Economic Minister Davit Tvalabeishvili said the Energy Union would mediate between the Georgian government and Namakhvani HPP opponents. He expressed hope that main concerns of locals and non-governmental organizations would be identified and tackled.
"We are ready to discuss those issues in details, make decisions and find the way out to carry out the project in benefit to the Georgian population and statehood," Deputy Minister claimed.
According to Davit Tvalabeishvili, Georgia's energy security and independence largely depends on this project.
"Namakhvani HPP should be constructed. But no question should remain over its security and environmental impact," he claimed.
Deputy Minister added that negotiations were underway with investor ENKA Company to reduce the term for land plot use as per the contract.
The protests against Namakhvani HPP construction have been underway in western Georgia for almost six months. The Georgian government suspended the HPP construction for 9 to 12 months until the environmental, geological, and seismological surveys are reviewed. Nevertheless, local protesters plan to continue rallies. They believe the HPP would harm the environment and would be constructed anyway, which they oppose.