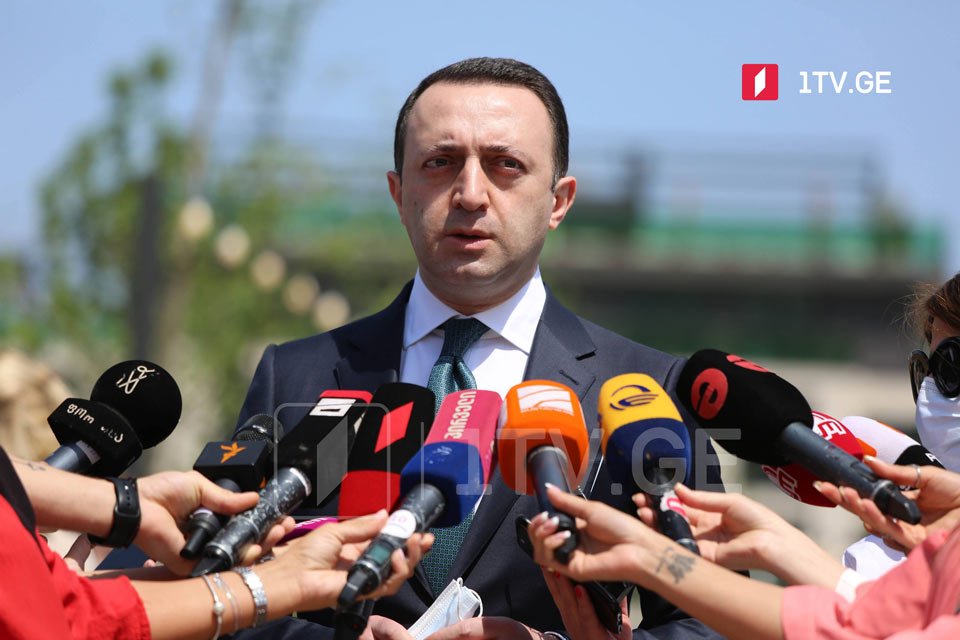 PM: Namakhvani HPP project not to continue under current conditions
Georgian Prime Minister Irakli Garibashvili said that Namakhvani HPP project would not continue under the current conditions.
According to the PM, he "inherited the problem," but negotiations were underway with the investor to construct the HPP under better conditions.
"I hope that we will reach an agreement with the investor to act in favor of our country's interests, to construct the HPP under better conditions that will bring best of interests for our population among them for Namakhvani opponent citizens," Garibashvili claimed.
The protests against Namakhvani HPP construction have been underway in western Georgia for almost six months. The Georgian government suspended the HPP construction for 9 to 12 months until the environmental, geological, and seismological surveys are reviewed. Nevertheless, local protesters plan to continue rallies. They believe the HPP would harm the environment and would be constructed anyway, which they oppose.