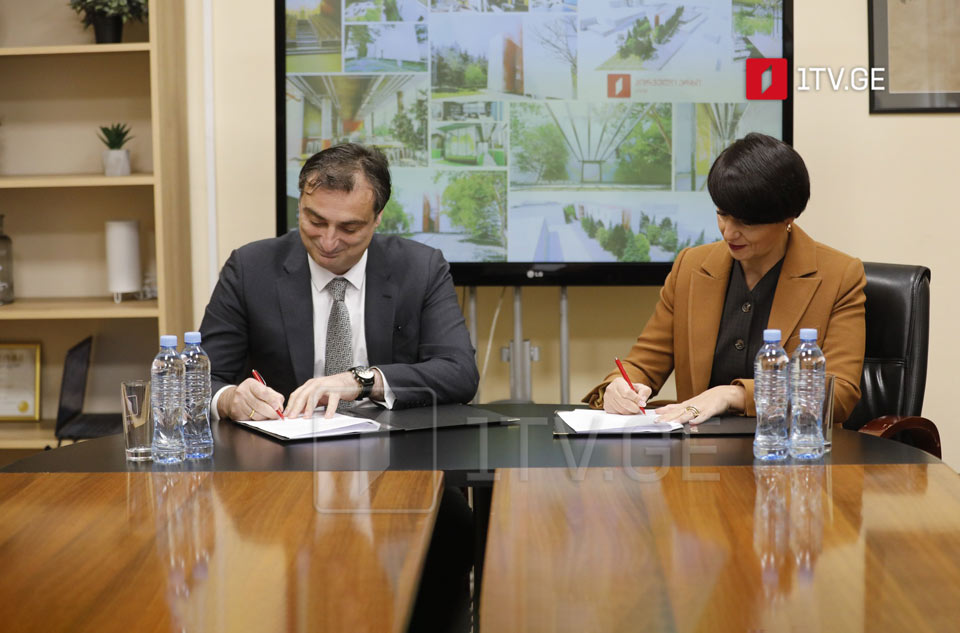 GPB, Warm House Company sign contract 
The construction of the Georgian Public Broadcaster's new building is actively underway.
Today, Tinatin Berdzenishvili, Director General of Georgian Public Broadcaster(GPB), signed a contract with the Director General of the Warm House Company, which will offer electrical and mechanical engineering services for the new facility.
Berdzenishvili stressed that the said company was chosen transparently through a state procurement.
"I am pleased that the Georgian company won all of the state tenders, and that several Georgian companies participate in all of the subsequent phases.
I must highlight that all processes are open to the public as our viewers expect from us not just content, but also prudent spending on television," Berdzenishvili noted.
Irina Janelidze, a lawyer for the Warm House Company, emphasised that the tender was handled in accordance with the law. The company's work costs ₾39,844,276 million.
Janelidze deemed the project "historical for the country," adding that "we are overjoyed that we got the tender. The tender was open and conducted in line with the legislation."
For the record, the GPB facilities were auctioned off on September 30th for ₾65,100,000 ($23,673,979) million.
The building construction, which could be watched in real-time, will end in 2023.