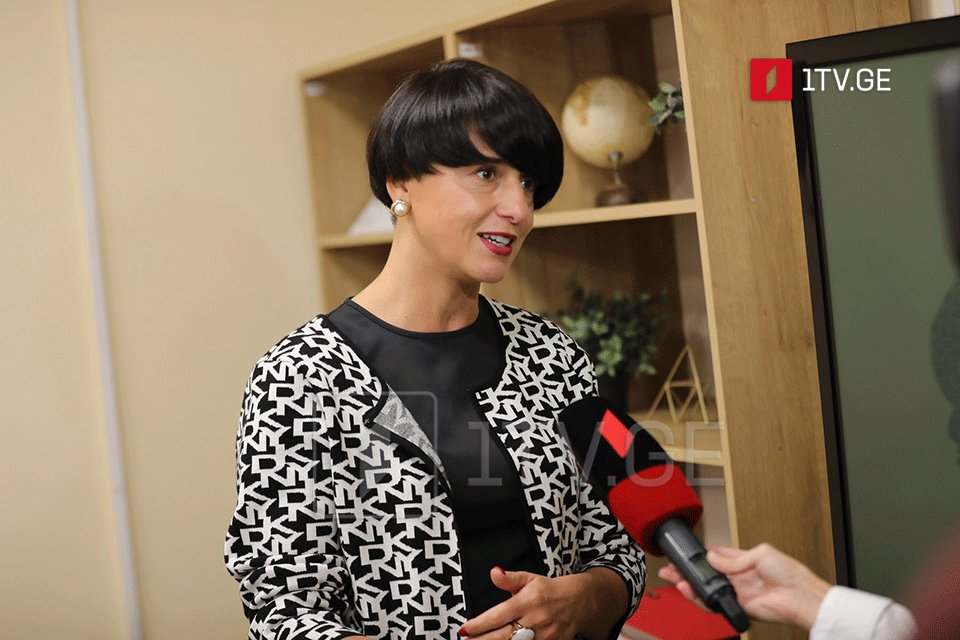 GPB Dir/Gen stresses importance of protecting Georgian language in media and across all GPB platforms
Tinatin Berdzenishvili, the Georgian Public Broadcaster (GPB) General Director, stressed the significance of protecting the Georgian language in the media and across all GPB platforms at the first working meeting with State Language Department members to enhance the spoken language.
"We discussed how important protection of the Georgian language is, especially in the media and throughout all GPB platforms. We also spoke about the forms and tools on how to make all of this appealing to the younger generation. We will not change the terminology that is already in use. However, such forms that may be harmful to the language should be avoided. It is critical that the new generation, particularly through social media and Teleskola channels, get everything in the appropriate format," said Tinatin Berdzenishvili.
Representatives from the Georgian Public Broadcaster (GPB) and the State Language Department convened the first working meeting on Tuesday to discuss common mistakes, barbarisms in the media, and their substitution with Georgian synonyms. As part of its information and education efforts, the GPB aims to sign a memorandum with the Department.