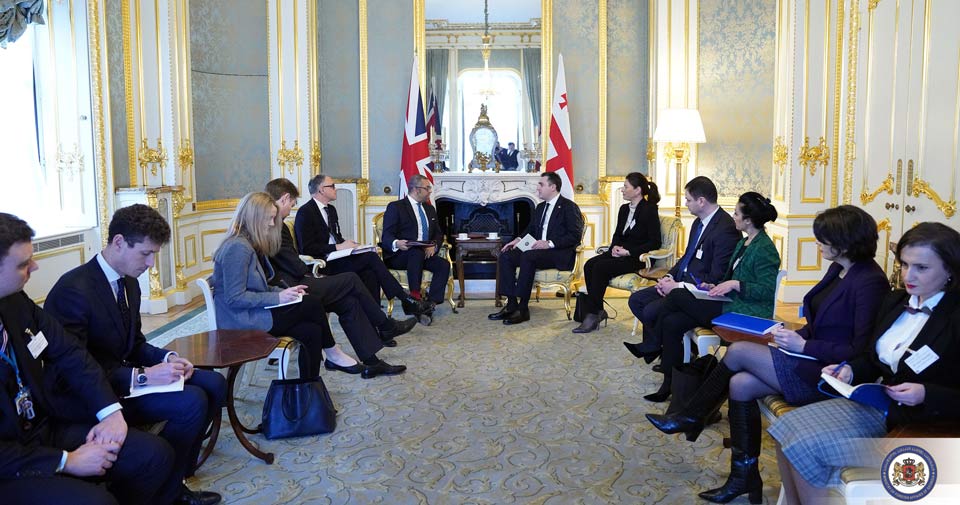 Georgian FM meets UK Foreign Secretary
Georgian Foreign Minister Ilia Darchiashvili met with the Secretary of State for Foreign, Commonwealth and Development Affairs of Great Britain, James Cleverly, during his visit to the UK.
The meeting addressed bilateral relations, focusing on the UK's strong support of Georgia's sovereignty and territorial integrity.
Ilia Darchiashvili briefed his counterpart about the situation in Georgia's occupied regions, and the parties discoursed trade and economic partnership.
Georgian FM informed his counterpart about all the important regional and international projects aiming to increase Georgia's transit and energy security role. The meeting also discussed regional security issues.
The duo underscored the significant contribution of Great Britain in the process of reconstruction of Georgian state institutions and the implementation of reforms.