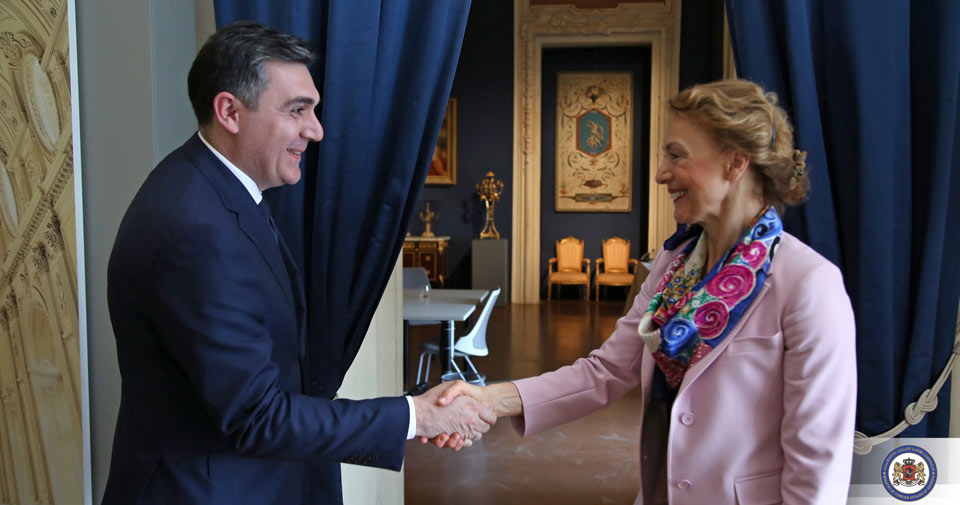 Georgian FM, CoE Secretary-General meet
Georgian Foreign Minister Ilia Darchiashvili met with Secretary-General of the Council of Europe Maria Peichynovych-Burych within the Committee of Ministers of the Council of Europe.
The meeting concerned Georgia's successful cooperation within the CoE. Ilia Darchiashvili thanked the Secretary-General for preparing the consolidated annual report 'Conflict in Georgia'.
Maria Peichynovych-Burych reaffirmed her readiness to keep Georgia's issue high on the organization's agenda. CoE Secretary-General praised Georgia's reform agenda, including judiciary reform.