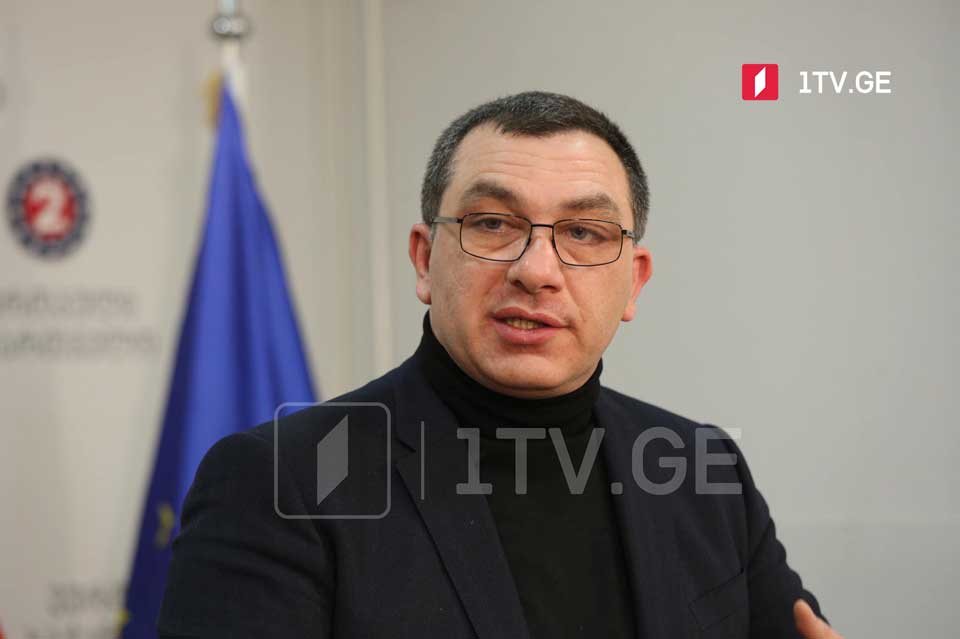 Giga Bokeria: I will not sign EU-mediated paper even if GD does
European Georgia party leader, Giga Bokeria, claims he would not sign the EU-mediated solution even if the ruling Georgian Dream (GD) party does.
Bokeria says he is grateful to the EU mediator and those who have a political, pragmatic, and moral interest in pulling the country out of the crisis.
"We are accountable to the public here. The political climate in the country will not change without early elections and the political prisoners' release. The political crisis will not ease, election confidence will not restore, and this will bring us the worst results shortly. Therefore, we are going to continue working with our partners in all areas," Bokeria told TV Pirveli on Friday.
European Parliament members issued a statement following the EU-mediated failed talks. MEPs are deeply disappointed with the political leaders in Georgia for their inability to reach an agreement.
The European Parliament will call for consequences in terms of EU financial assistance, including both a suspension of further disbursements of and an increase in conditionality linked to EU Macro-Financial Assistance and budget support programmes.
The second EU-mediated attempt to solve political crises in Georgia failed earlier this week. EU mediator Christian Danielsson said he proposed a solution that puts the country's interest first to the parties, but none of the political actors agreed on the solution.
The Georgian opposition parties that won seats in the Georgian Parliament of the 10th Convocation believe the 2020 parliamentary elections were a fraud. They have been demanding repeat parliamentary elections and the release of the United National Movement Chair, Nika Melia, and the co-founder of the TV channel Mtavari Arkhi Giorgi Rurua.