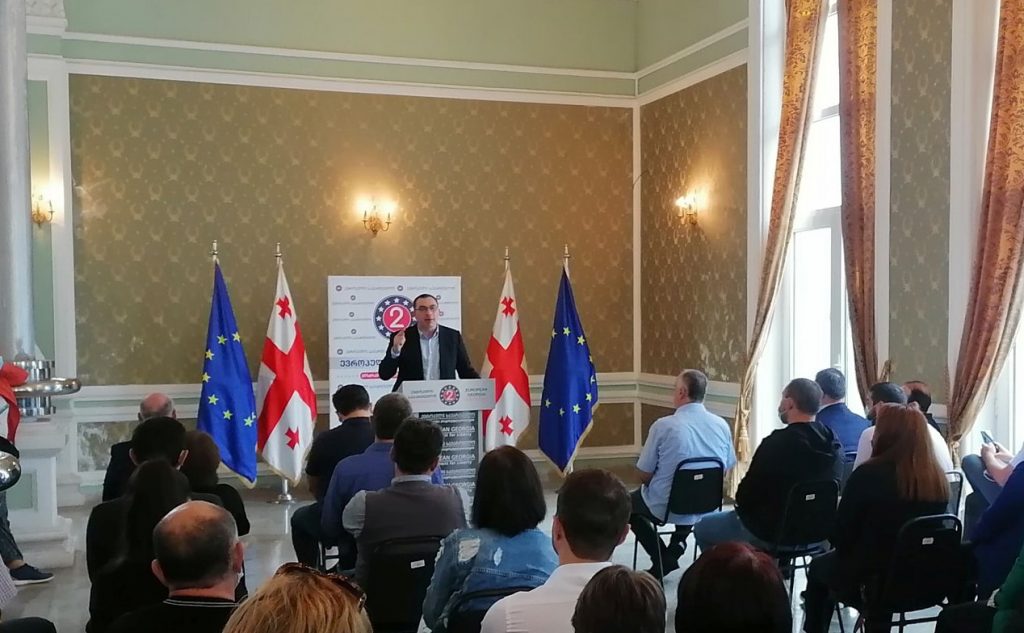 European Georgia to present party list, single-mandate candidates in Batumi
Chairman of the opposition European Georgia party Giga Bokeria presented the party list and nominated jointly agreed on oppositional single-mandate candidates in Batumi, Adjara.
Vakhtang Kaloyan, a member of the European Georgia party, will run for chairman of the Batumi City Assembly (Sakrebulo). "We will manage to protect our votes and prevent the regime, which intrudes into our houses, to continue to rule the country," Kaloyan said.
The European Georgia also nominated candidates for the upcoming local elections in all municipalities of the Adjara region.
The local elections are scheduled for October 2 in Georgia.