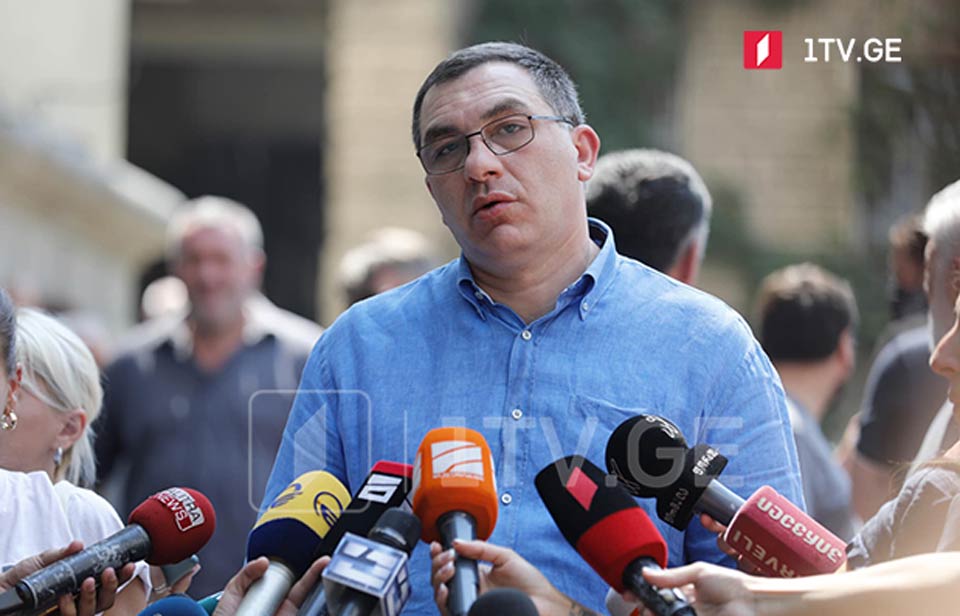 European Georgia Chair says PM's rhetoric to demonstrate GD to be threat
The rhetoric of Prime Minister Irakli Garibashvili demonstrates that the Georgian Dream (GD) is the biggest threat for Georgia's jailed third president Mikheil Saakashvili and the country, said Giga Bokeria, Chairman of the opposition European Georgia party.
Bokeria commented on Garibashvili's yesterday remarks that "a person has a right to suicide provided by the law." According to Bokeria, Saakashvili's issue is a problem and a long-lasting pain both for the UNM supporters and the whole of Georgia.
"Saakashvili's case will bring consequences for people with different political viewpoints, democratic traditions not only today but tomorrow or the day after tomorrow. Arresting the former president on political grounds, in the eyes of the whole world, is a clear confirmation that the country heads the wrong way in Ivanishvili's (former GD Chair) hands," Giga Bokeria claimed.
Law enforcers arrested Mikheil Saakashvili in the Georgian capital of Tbilisi on October 1 and sent him to N12 Rustavi prison. Ex-president has been on a hunger strike since the very first day of his arrest.