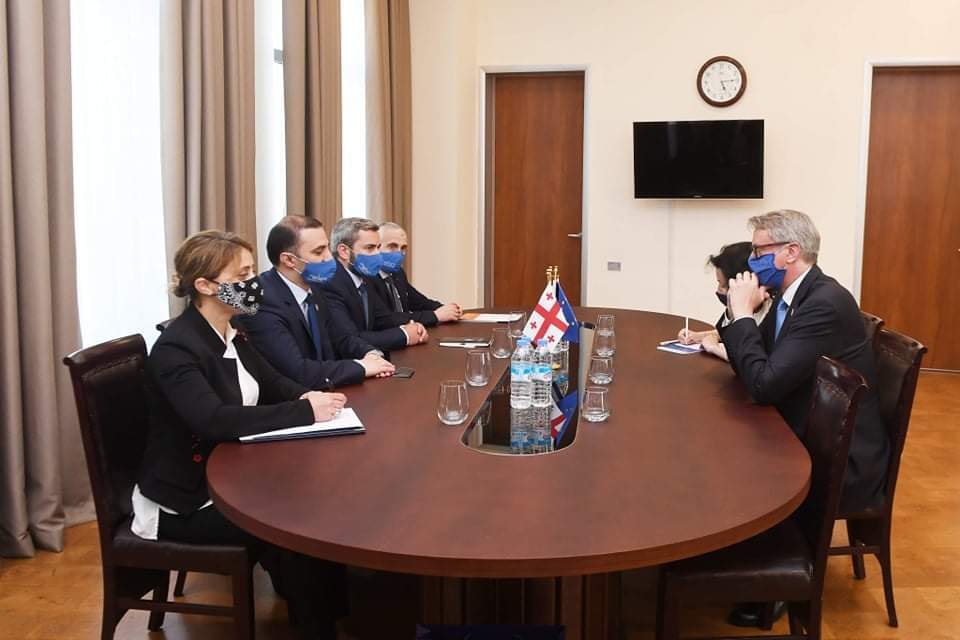 EU Ambassador meets Adjara Supreme Council Chairman
The European Union Ambassador to Georgia Carl Hartzell is visiting the Adjara region of Georgia. He met Chairman of Adjara Supreme Council, Davit Gabaidze on Wednesday.
According to the EU Delegation Georgia Office, the Supreme Council elaborated a long-term strategy and an action plan and introduced the modern open policy management principles with the support of the EU and UNDP.
The EU Ambassador is planned to meet with the EU-supported projects beneficiaries in economic, agriculture, business and environment sectors.
He will also hold meetings with representatives of non-governmental organizations and the media.