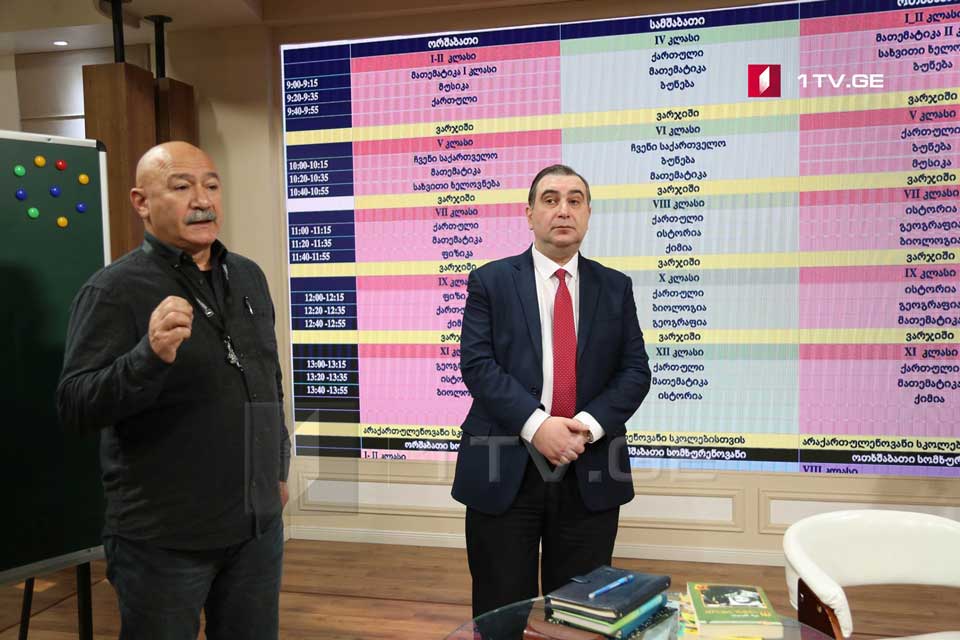 Education Minister becomes introduced with process of producing TV lessons at First Channel
Mikheil Chkhenkeli, Minister of Education became introduced with ongoing works of TV-School Project at Georgian First Channel.
Vasil Maghlaperidze, General-Director of Georgian First Channel and the Minister talked about the importance and purposes of the project.
Georgian First Channel together with Ministry of Education prepared the project that envisages live transmission of lessons for school students through the Second Channel and online platforms of Public Broadcaster starting March 30.
The schedule of school subjects was created based on the national study plan. Teachers were selected both from public and private schools. The lessons include Georgian and other-language sectors for national minorities.
Psychologists are also involved in preparing of lessons for pupils so that interests of children with special needs are taken into consideration.