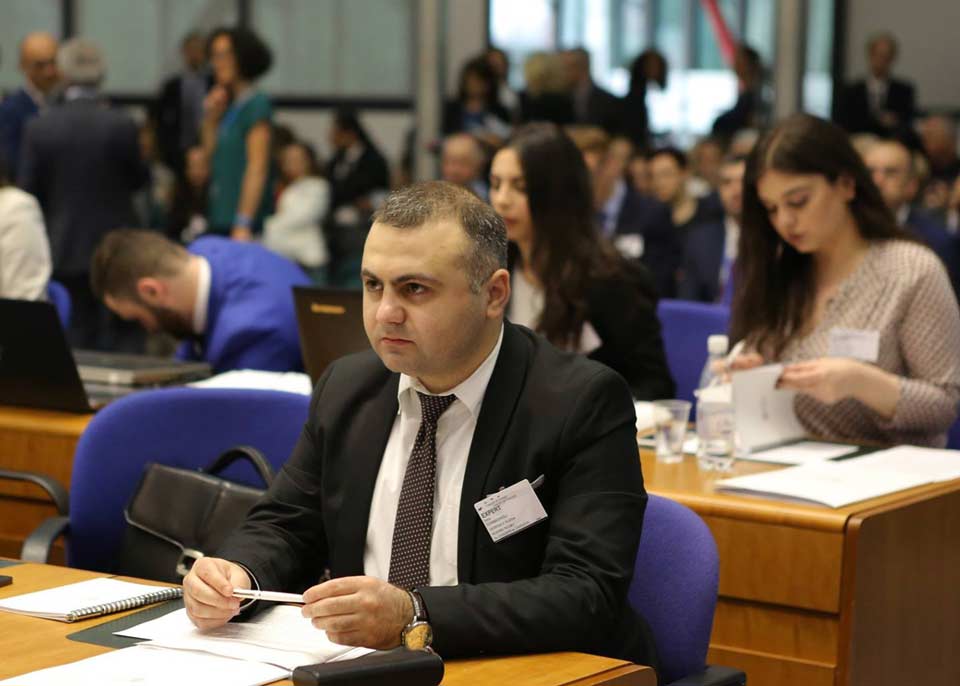 Deputy Justice Minister: Saying Georgia used cluster bombs in Tskhinvali to be Russian narrative
According to the Georgian Deputy Minister of Justice, Beka Dzamashvili, Russia has been trying to prove that Georgia had used cluster weapons to bomb Tskhinvali before the Strasbourg court.
The Georgian government has presented solid evidence to dispel these suspicions, he said. Beka Dzamashvili stressed that saying Georgia dropped cluster bombs on Tskhinvali after the historic ECHR judgement in the Georgia vs Russia 2008 War Case, which ruled that the Russian Federation violated human rights during the 2008 war, is just a continuation of the Russian narrative. Similar statements contradict the state interests of Georgia.
Sergi Kapanadze, a member of the European Georgia opposition party, wrote on the social network earlier: "Georgia did not bomb sleeping Tskhinvali, but military positions there. That is, Tskhinvali was bombed, but not civilians." Kapanadze also added that cluster bombs were used against military facilities.
The Strasbourg-based European Court of Human Rights (ECHR) delivered its judgment in the inter-State case of Georgia v. Russia (II) concerning the August War 2008 on January 21, 2021.
The Grand Chamber judgment reads, "the Russian Federation had exercised "effective control" over South Ossetia, Abkhazia, and the "buffer zone" during the period from 12 August to 10 October 2008, the date of the official withdrawal of the Russian troops."