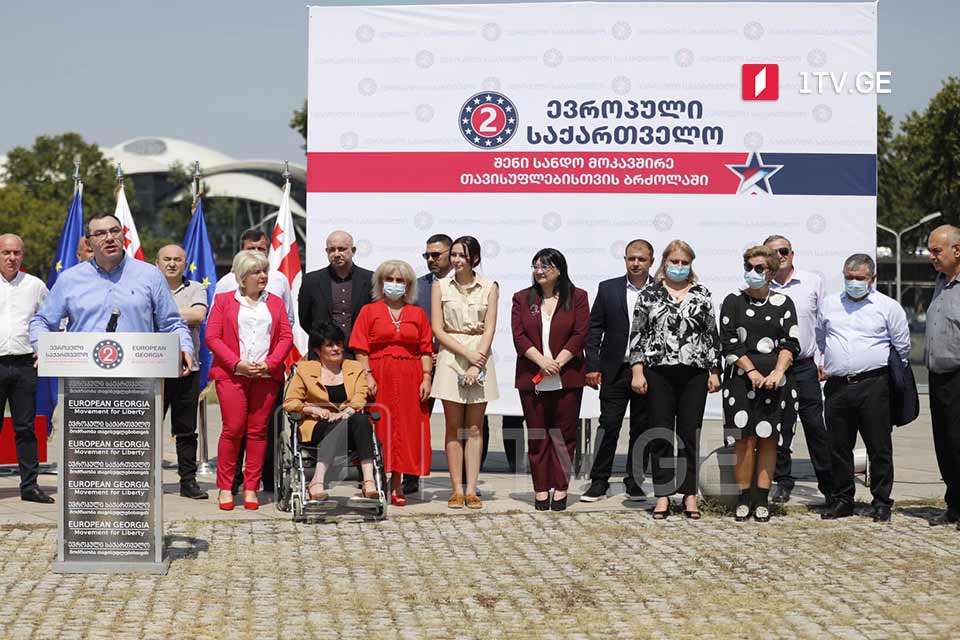 European Georgia names mayoral, City Assembly candidates in regions
The opposition European Georgia party nominated mayoral and city assembly candidates in Georgian regions ahead of the October 2 municipal elections.
Among them are joint majoritarian candidates of the four opposition parties.
The joint mayoral candidates include Zurab Jibukhaia in Khoni and Zurab Butskhrikidze in Terjola.
As to City Assembly, Vakhtang Kaloyan in Batumi, Vakhtang Dartsmelidze in Poti and Koba Modebadze in Sachkhere.
Inga Sikharulidze is named as Rustavi vice-mayoral candidate.