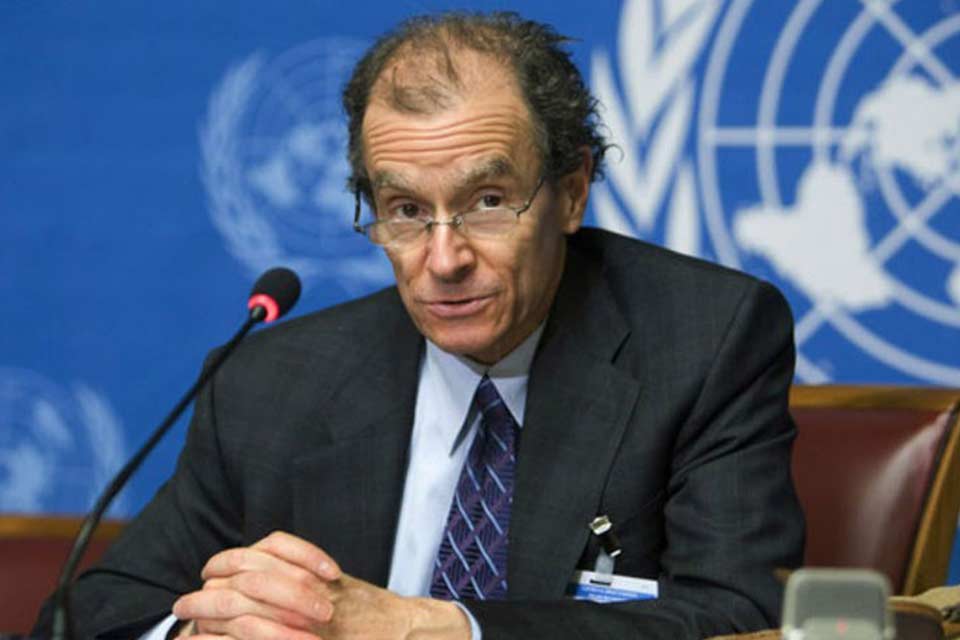 Daniel Fried: Main thing Georgia can do is build its democracy, institutions and prosperity
Former US Assistant Secretary of State, Daniel Fried, spoke to Georgian journalists about the ongoing war in Ukraine and the current situation in Georgia.
Daniel Fried emphasized the importance of the Georgian government's actions in bringing the country closer to the European family. He stressed that the government should prioritize building strong institutions that will strengthen Georgia and secure its place within the European community.
"Georgian politics are none of my business. I'm an American. I don't care which party wins the Georgian elections. What's important is that Georgia builds its democracy and its institutions so it actually becomes in reality a European country. And then the institutional arrangements will follow.
I know what I'm talking about. The Poles and Balts in the nineties built their democracy at home and on the strength of that success they then said, well, we need to join the EU; we need to join NATO, and they succeeded. Georgia's position is worst geographically, everybody knows that. We get that.
But the main thing Georgia can do is build its democracy at home, build its institutions and build prosperity based on that. And that is the way to strengthen Georgia and give Georgia the best possible future. At least that's my view.
I think that's just wrong. I think the notion that NATO is responsible for Putin's invasion of Ukraine is nonsense. That's just nonsense. The fact is, after the Bucharest summit in 2008, nothing happened to advance Ukraine's relations with NATO. Nothing. Zero. It's completely frozen, and Putin attacked anyway.
The reason has nothing to do with Ukraine and NATO, and everything to do with the fact that Ukraine was trying to chart an independent course to build, as I said earlier, democracy and prosperity at home, as well as its independence. That's the real cause.
Well, you know, better than I do. Georgia has had fits and starts. Georgia has had fits and starts in its internal transformation. Sometimes it moves ahead very rapidly and with success, sometimes it slows down. The fact is that Georgia's future with the European Union is more in George's hands than many people realize. Europe will respond to Georgia's success in its reforms at home.
Again, it doesn't matter which party is in control. Any party, Georgian Dream, United National Movement, For Georgia. It doesn't matter. What matters is what the government does. The government should do everything it can to build a state of law at home, to build a country of strong institutions that will strengthen Georgia and secure its place in the European family of nations," he said.
Fried said he did not understand the basis for impeaching President Salome Zourabichvili.
"The face that Georgia presents to the world should be, at least in my view, a pro-European face, no matter which party is in control. Now President Zourabichvili is someone I've known for many years and she has been a strong, consistent advocate of Georgia's European future. She's pushing that. And, I don't understand the basis for the impeachment, but that's not my business. The fact is the more Georgia does to build a case for itself as a European country, the better life we all will have," he declared.
Fried also spoke about the 2024 elections in Georgia, underscoring that the elections scheduled for next year should be free and fair.
"Look, I'd rather look to the future and to the elections next year. These need to be free and fair and seen as free and fair. It doesn't matter who wins; it matters that Georgia acts on what appears to be the aspirations of the Georgian people to join Europe and to join NATO. This is what the Georgian people seem to want, and therefore I'm for it. I hope that Georgia will be able to move in that direction," he added.