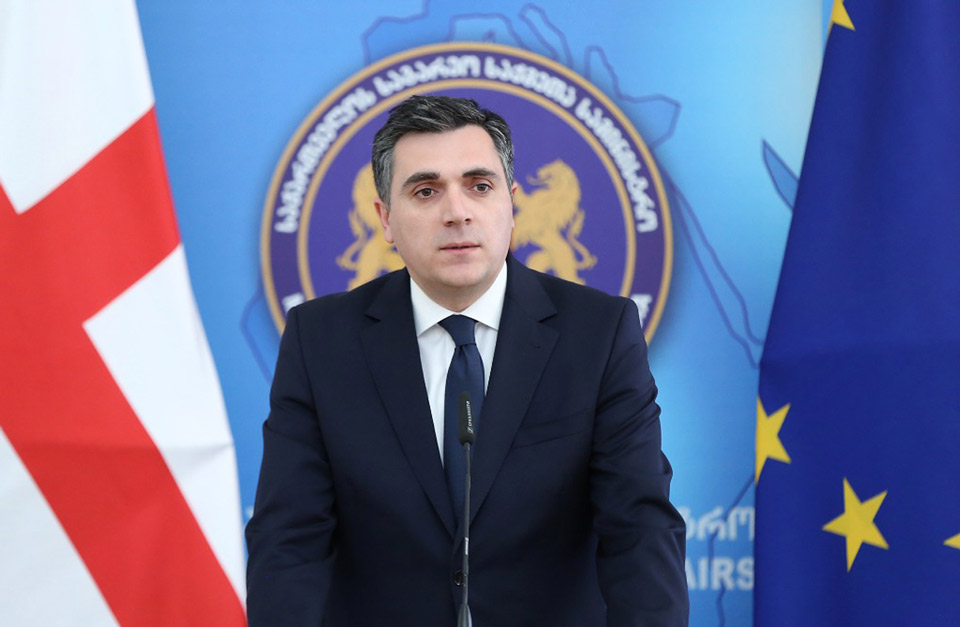 Czech FM's visit reflects two nations' outstanding relations, Georgian FM says
"The fact that Foreign Minister Jan Lipavsky's visit coincides with the Czech presidency of the European Council demonstrates our excellent relations and emphasizes the Czech Republic's strong support for Georgia's EU integration," said Georgian Foreign Minister Ilia Darchiashvili at a joint press conference following their meeting.
"During this tough period, the support of the closest partners is crucial. We respect the Czech Republic as a steadfast ally and supporter," added the Minister.
During the talks, Ilia Darchiashvili briefed his Czech colleague about the EC's proposals and Georgia's progress toward EU membership.
"The message from European partners and friends that Georgia's future rests in the European Union is a strong incentive," Ilia Darchiashvili remarked.
The meeting, according to FM Darchiashvili, emphasized Georgia's strategic importance as a regional transport and logistics centre, as well as Georgia's involvement in the effort to boost European energy security. The FM also emphasized that Georgia is a key EU ally in the region.
Jan Lipavsky, the Czech Republic's Minister of Foreign Affairs, is in Georgia.
It is my pleasure to welcome my Czech colleague @JanLipavsky to 🇬🇪. This visit carries high importance, especially under the Czech Presidency of the Council of the EU. We had a chance to explore the core areas of 🇬🇪-🇨🇿 bilateral agenda and the prospects for 🇬🇪's 🇪🇺 integration. pic.twitter.com/IXakc6b32k

— Ilia Darchiashvili (@iliadarch) November 10, 2022