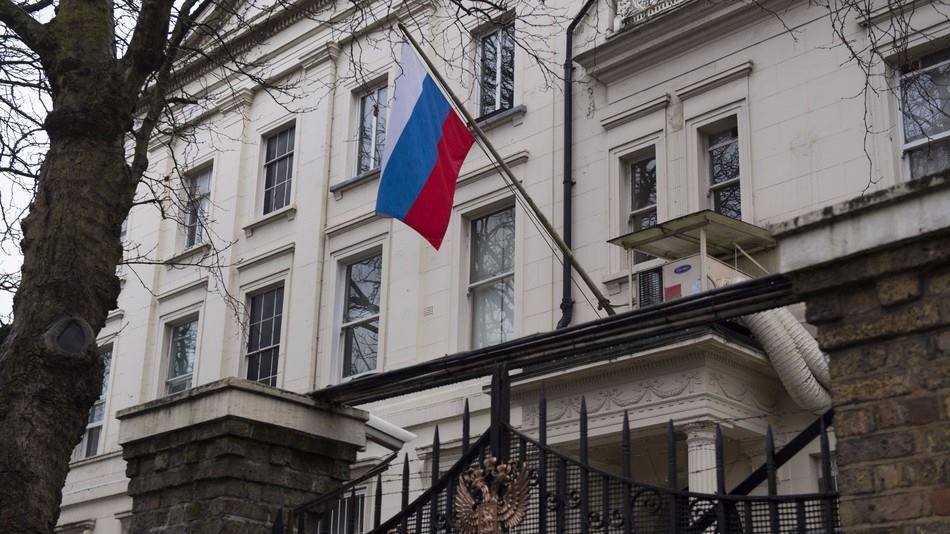 US and EU to expel more than 100 Russian diplomats
The United States and European countries are expelling dozens of Russian diplomats in a co-ordinated response to the poisoning of a former Russian spy in the UK. After expelling 23 Russian diplomats from UK earlier this month, 19 countries have taken measures against Moscow.
Russian diplomats are expelled from the US, Canada, Ukraine, Albania and 15 EU member states. More than 100 diplomats will have to return to their home country.
US President Donald Trump has today ordered the expulsion of 60 Russian diplomats from the United States and the closure of the Russian consulate in Seattle.  "The United States takes this action in conjunction with our NATO allies and partners around the world in response to Russia's use of a military-grade chemical weapon on the soil of the United Kingdom, the latest in its ongoing pattern of destabilizing activities around the world. Today's actions make the United States safer by reducing Russia's ability to spy on Americans and to conduct covert operations that threaten America's national security. With these steps, the United States and our allies and partners make clear to Russia that its actions have consequences", -– the statement from the Press Secretary of White House reads.
Four Russian diplomats are expelled from Canada. "The four have been identified as intelligence officers or individuals who have used their diplomatic status to undermine Canada's security or interfere in our democracy," – Canadian Foreign Affairs Minister Chrystia Freeland said in a statement.
EU members France, Germany and Poland expelled four Russian diplomats each. France and Germany gave them one week to leave the countries.
Lithuania and the Czech Republic expelled three representatives of Russian diplomatic missions each.
"Two Russian diplomats must leave Italy within a week in response to the nerve agent attack against a former Russian spy in southern England", –  the Italian foreign ministry said in a statement.
Latvia, Estonia, Finland, Sweden, Romania and Croatia are expelling one Russian diplomat.
Ukraine expressed solidarity to the UK and made decision to expel 13 Russian diplomats.
Albania expelled two Russian diplomats declaring them persona non grata.
On March 14, UK Prime Minister Theresa May announced decision on cutting off all top-level ties with Russia and expelling 23 Russian diplomats in response to the  attack on former Russian spy Sergei Skripal and his daughter, Yulia, in Salisbury, southern England.