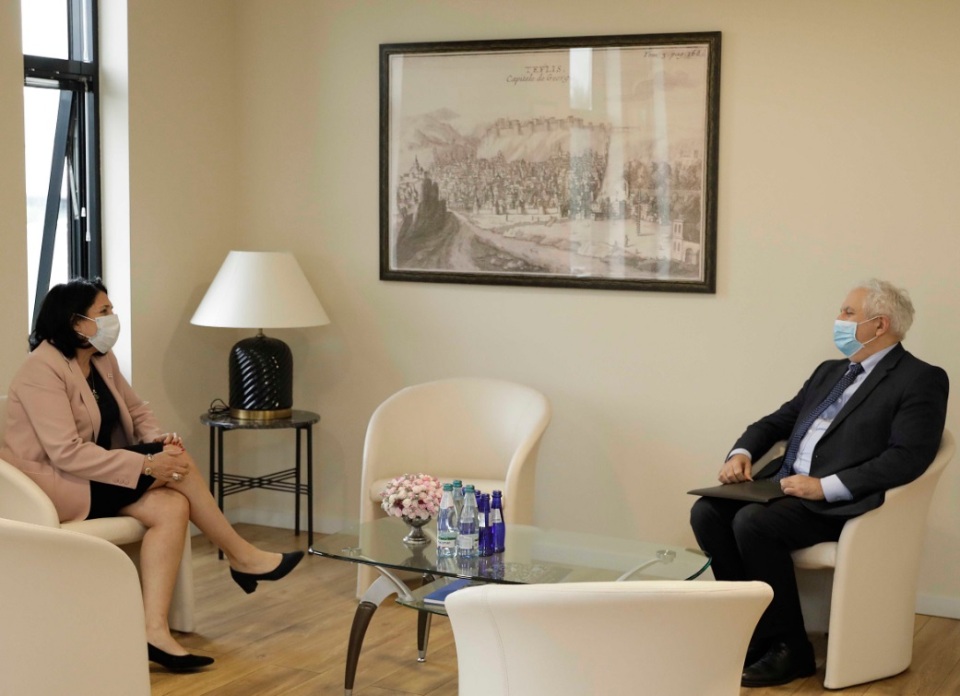 President and Head of Diseases Control Center talked about pandemic situation
Salome Zurabishvili, President of Georgia met with Amiran Gamkrelidze, Head of the National Center for Diseases Control and Public Health.
According to Presidential Administration, Gamkrelidze provided Zurabishvili with the information about pandemic situation in the country.
Steps to be farther taken in struggle against COVID-19 and the importance of Lugar Research Center were discussed \during the meeting.