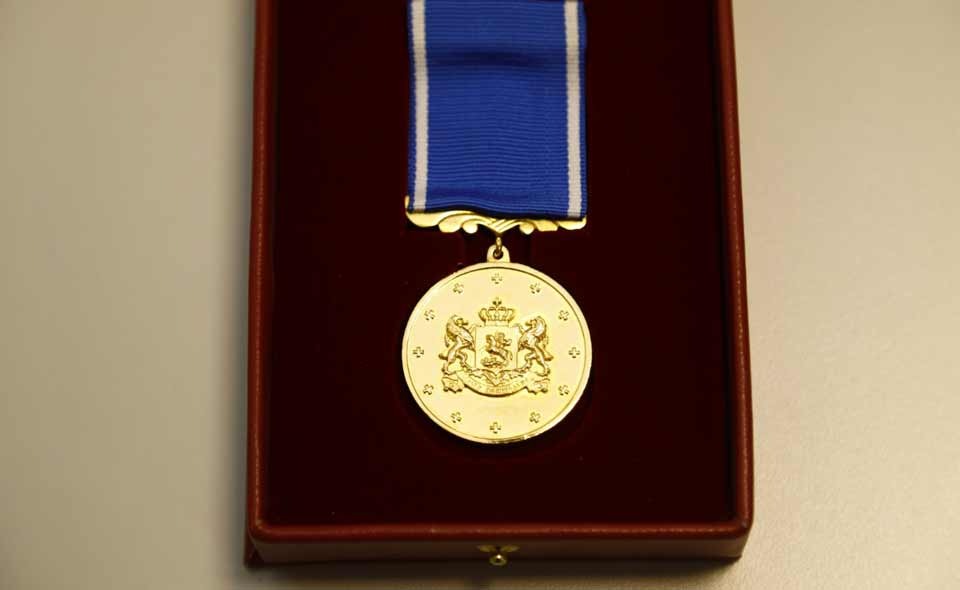 Georgian President awards Marita Meparishvili and Devi Mezurnishvili
Georgian President Salome Zurabishvili has awarded the state medal for Civic Dedication to Marita Meparishvili and Devi Mezurnishvili.
"Marita Meparishvili received the prize for her self-sacrifice in saving her friends during a horrific tragedy at Tbilisi Vake Park, as well as her immense humanism and particular civic responsibility. Her family received the state award.
Devi Mezurnishvili, Eco Service Group's chief gardener, received the award for excellent civic dedication and great civic responsibility in saving youngsters during the tragic accident at Vake Park," Presidential Administration stated.
Marita Meparishvili, a 13-year-old girl was electrocuted to death at Vake Park on October 13, 2022.