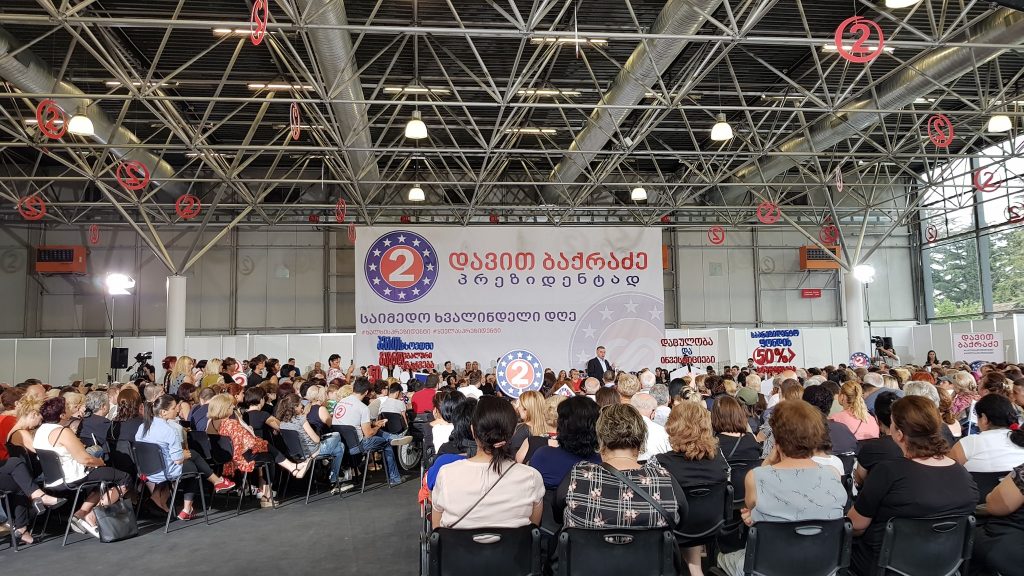 Davit Bakradze meets with supporters in Tbilisi
Davit Bakradze, presidential candidate of European Georgia Party met with supporters in Tbilisi and introduced them with priorities of his election program.
According to Bakradze, if elected president, his goals will be an increase in pensions, legal employment of Georgians abroad and investing in education of youngsters.
Bakradze called on supporters for active participation in the elections and underlined that changes were necessary for the country.
"We should elect a person who will be a political leader and will say that everything concerns him/her. I am sure that people will say their word in the forthcoming polls," he said.