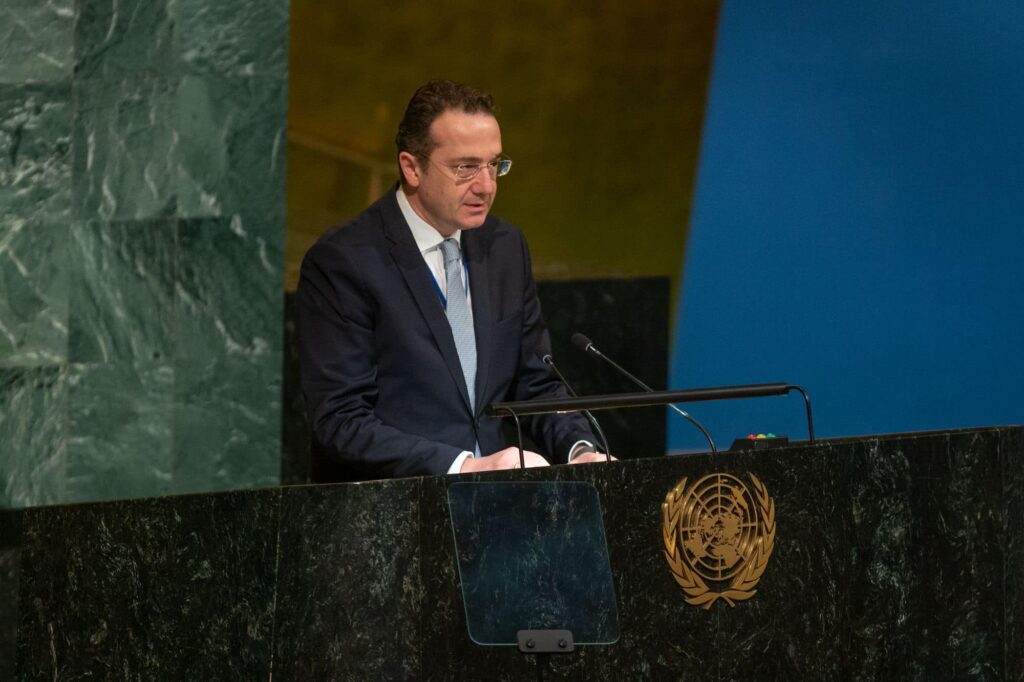 Georgia's Ambassador to UN: Russia keeps disregarding international law principles
Georgian Ambassador to the UN, Davit Bakradze, addressed open debate participants of the UN Security Council dedicated to the supremacy of law, Russia's aggression against Ukraine and North Korea's nuclear program.
The Georgian Ambassador emphasized that the rule of law served as the key "component of peace, security and sustainable development."
"Therefore, we believe, unconditionally, that the necessity of protection and promotion of the rule of law applies to all states equally and should guide a state's activity both at the national and international levels," he claimed.
Bakradze stated that the protection and promotion of the rule of law might help countries get closer to achieving the 21st-century goal of sustainable development.
Davit Bakradze claimed that Russia continues to grossly violate international law principles by occupying Georgia's territories, breaching state sovereignty and posing a continual threat to international peace.
"I would like to mention the example of my country, where Georgian regions of Abkhazia and Tskhinvali are under Russia's illegal occupation, and its residents continue to face various types of human rights violations and discrimination," Bakradze said.
He went on to say that gross violations of international law, norms and principles also continued with Russia's military aggression against Ukraine, which Georgia "deplores in the strongest possible terms."