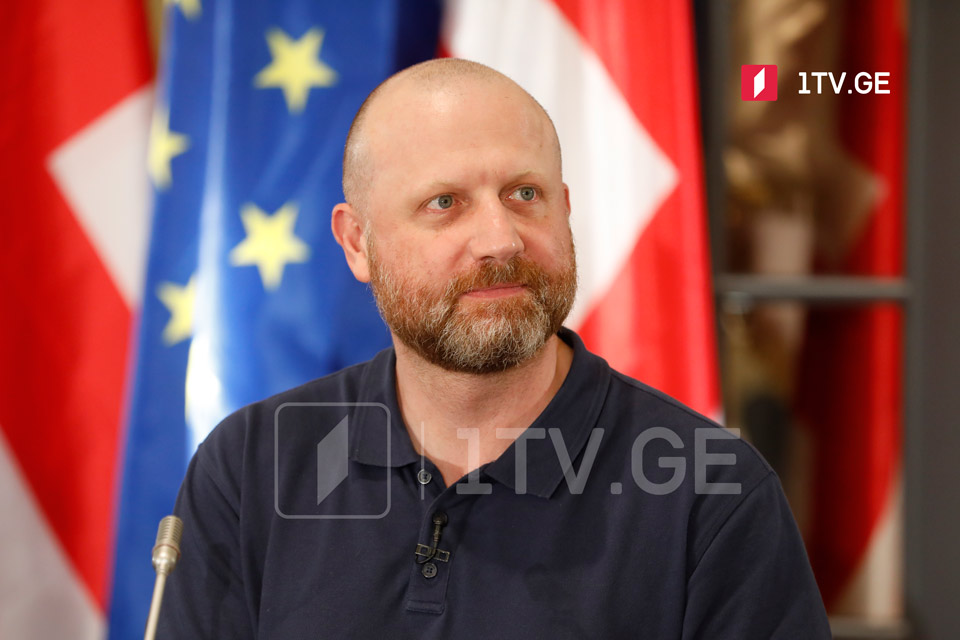 Zurab Japaridze: 379 people subscribed to my Telegram, ready for obstruction, disobedience, sabotage. I aim to soar their number
Opposition Girchi-More Freedom leader Zurab Japaridze said on Friday that 379 people subscribed to his Telegram channel "who express readiness to take to the street, obstruct, disobey, sabotage and similar things."
Japaridze believes previous large-scale rallies faced some problems stemming from disagreements between organizers.
"Everyone understood these people took to the streets as have been angry over the European Union's rejection to grant us candidate status. But no one knew what further steps those people could take, so they couldn't foresee what could be done," he asserted.
Japaridze says he is now using technology to organize the people.
"I know these people are ready for this. My task is to soar their number to several tens of thousands. I try to tell these people something once a day as we still have to correct our perceptions about many things.
I do everything publicly and hide nothing, including the plan. They [previous rally organizers] did not know what kind of people attended their rallies. You should know what people they are and what they come for," Japaridze added.