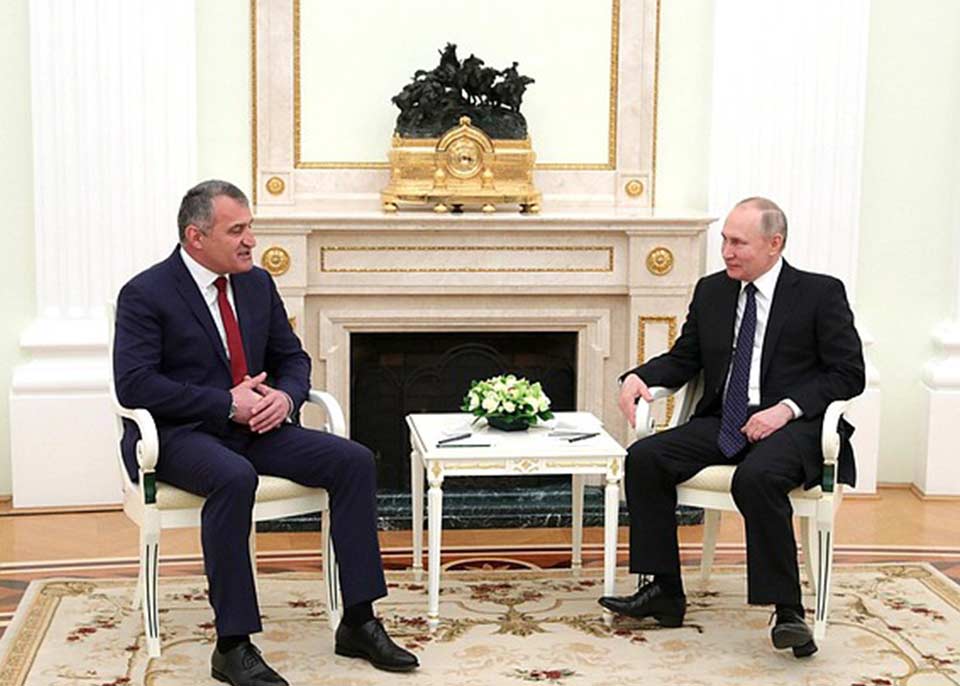 Vladimir Putin met Anatoly Bibilov in Kremlin
Russian President Vladimir Putin has met the so-called president of occupied South Ossetia Anatoly Bibilov on Friday, Kremlin press service reports.
"In general, relations are developing in ascending order – well. Last year, we recorded an increase in trade. The investment program in the amount of 4.2 billion has been completed. I know that you still have some views about this: how to move as far as possible and what is the priority for the republic, "Vladimir Putin said at a meeting with the leader of the separatist regime.
For his part, Anatoly Bibilov thanked the Russian president for the possibility of a meeting. He emphasized the close relations between the so-called South Ossetia and Russia.